The coast of Kvarner, Croatia will be affected by intense Bura winds, gusting up to 150-170 km/h, locally likely approaching 200 km/h. Peak strength tonight and tomorrow morning.
The same cutoff low over the central Mediterranean that is choking Crete in thick Saharan dust and causing intense snowfall in southern Italy is also causing intense Bura winds in Croatia. Bura is an intense downslope (catabatic) northeasterly wind along the eastern coast of the Adriatic sea. It frequently reaches near-hurricane strenghts, gusting up to nearly and sometimes well over 200 km/h.
Expect peak wind gusts along the coast of Kvarner to reach 150-170 km/h, and may locally approach 200 km/h.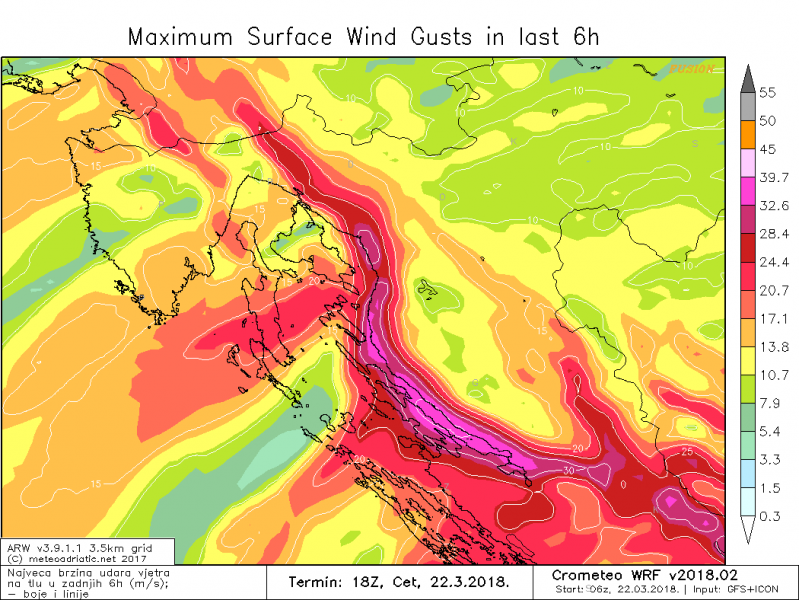 Peak wind gusts along the NE coast of the Adriatic Sea / Kvarner. Map: Meteoadriatic.net.