We were tracking/following a small pack of thunderstorm as it moved across west Africa. It has now reached the Atlantic ocean, and as expected, it has rapidly start to circulate and organize into a tropical depression. When it is upgraded to a tropical storm, it will be named Lorenzo.
The last update (a must read):
Follow next major hurricane formation with us, live, day by day!
The tropical wave has moved further west, out into the Atlantic, and shows strong convection and already circulation, which indicates a broad area of low pressure that is slowly falling. The whole system is already a tropical depression as we write this. We are waiting for the official upgrade to a tropical storm status, which should be soon. The system will be named Lorenzo.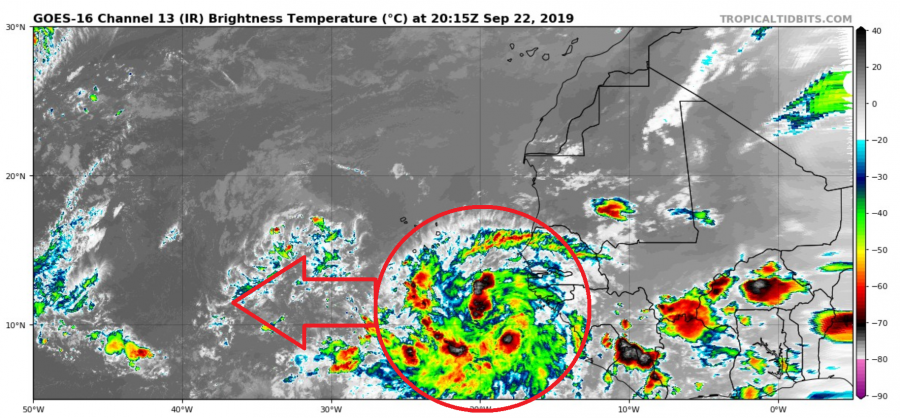 IR satellite imagery of the new tropical depression. Image by Tropical Tidbits.
The hurricane models quickly develop this system into a hurricane, as the environment conditions are favorable, and take it to a major hurricane (category 3) in the second half of the week. Some individual models take it to a category 4.
HWRF model forecast, shows a strong category 3 hurricane. Image by Tropical tidbits.
In their official outlook, the National Hurricane Center has this system quickly strengthen into a tropical storm. It is expected to move west-northwest, before making a curve towards north around 45°W, and then towards northeast into NW Europe.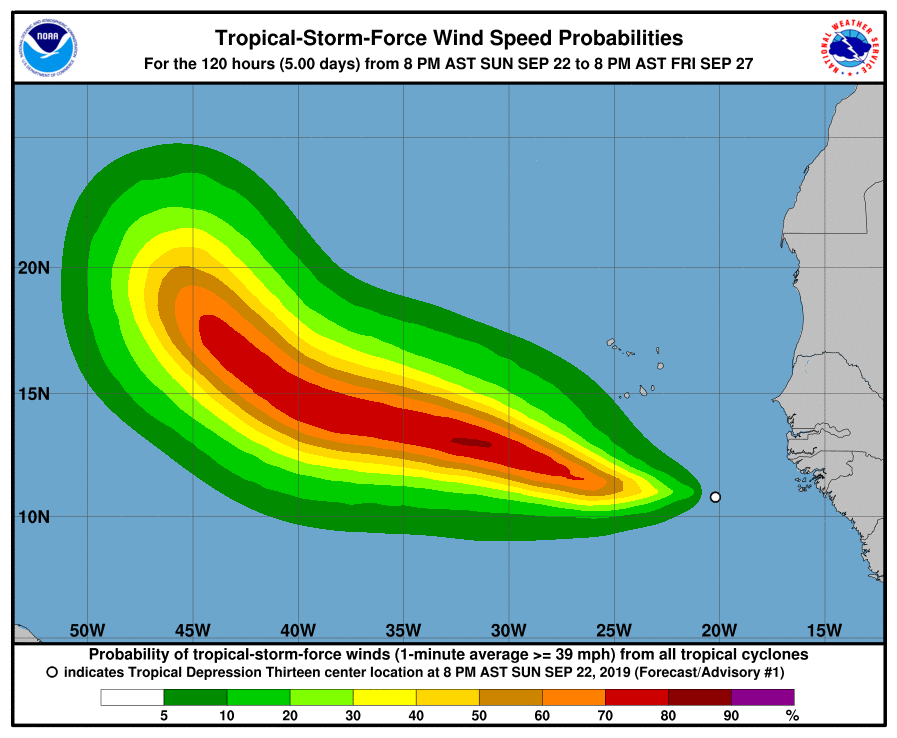 The ensemble guidance also shows a strong hurricane formation, and takes it out into the open waters, also known as a fish storm, which means that it should pose no immediate threat to land. But it can eventually affect the Azores as a hurricane and can affect weather in the United Kingdom, and potentially the weather pattern in Europe. That is usually the case with stronger hurricanes that make a quick turn towards Europe, where they keep more of the energy since they are already closer to Europe, compared to making a turn at the east coast of America. The GFS model shows a strong deep extratropical cyclone entering Europe from the Atlantic, that eventually ends up in eastern Europe. We will need to keep an eye on this one. Since it is making a quicker turn towards Europe at decent power, it brings a lot of energy with it as it converts from a tropical to an extratropical cyclone, where it increases in size, and is currently causing a great deal of problems for weather models in the 10-15 day period. That is because it will play its role in the evolution of the pattern, but is too far away for the models to accurately calculate its effects, so it causes a bit more chaos than its usual in the 10-15 day range for Europe.
GFS model forecast. Image by Tropical tidbits.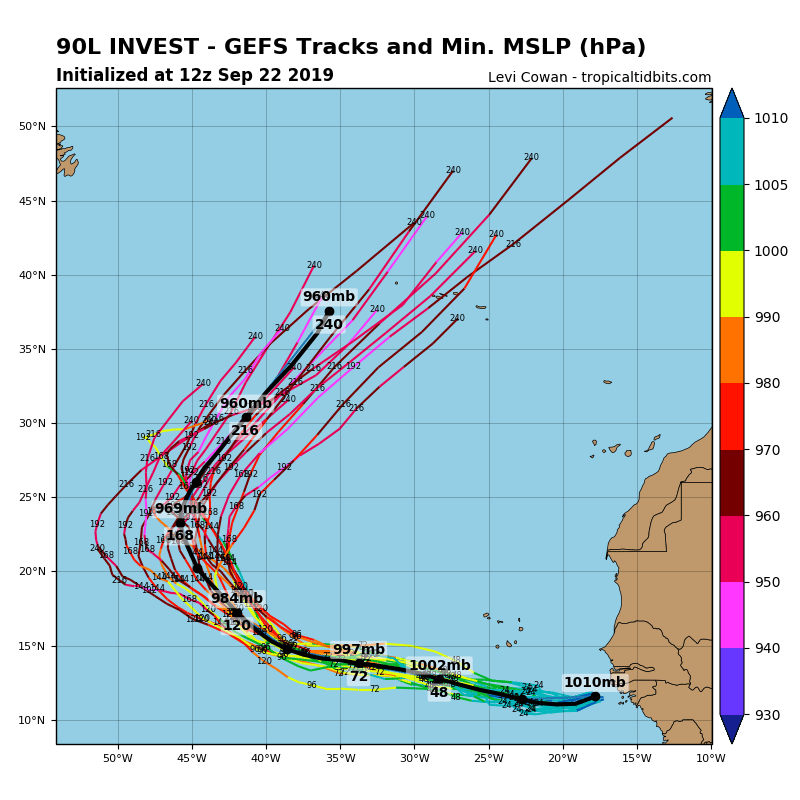 GEFS model forecast. Image by Tropical tidbits.
This week will be interesting, as this important storm develops, so stay tuned for further updates!