A detailed post-storm analysis of the powerful hurricane Michael which hit the Florida panhandle on October 10, 2018 has resulted in an upgrade of the system from Category 4 to the top Category 5.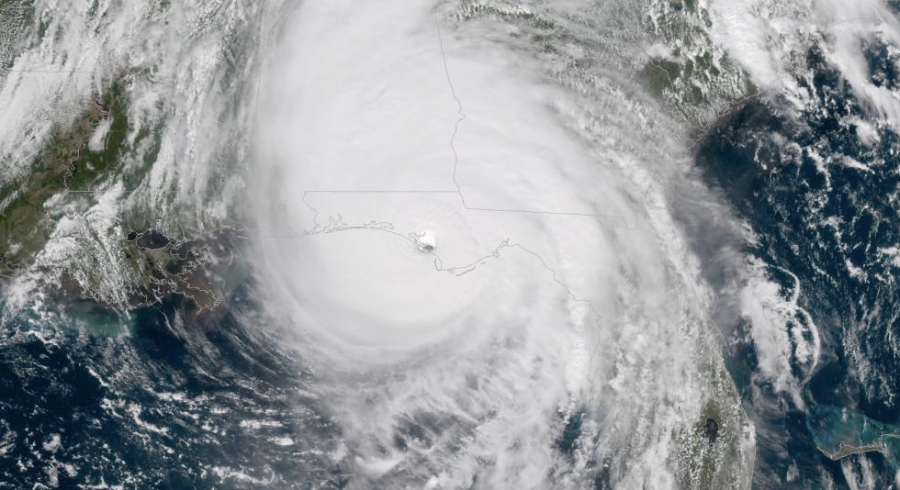 Hurricane Michael was the seventh hurricane and second major hurricane of the 2018 Atlantic hurricane season. Originating in the SW Caribbean sea it tracked north, rapidly strengthening as it moved over the Gulf of Mexico. It grazed the western tip of Cuba as a Category 2 system. It made landfall on October 10, when real-time intensity estimates gave peak sustained winds of 155 mph (249 km/h) – just shy of the Category 5 threshold.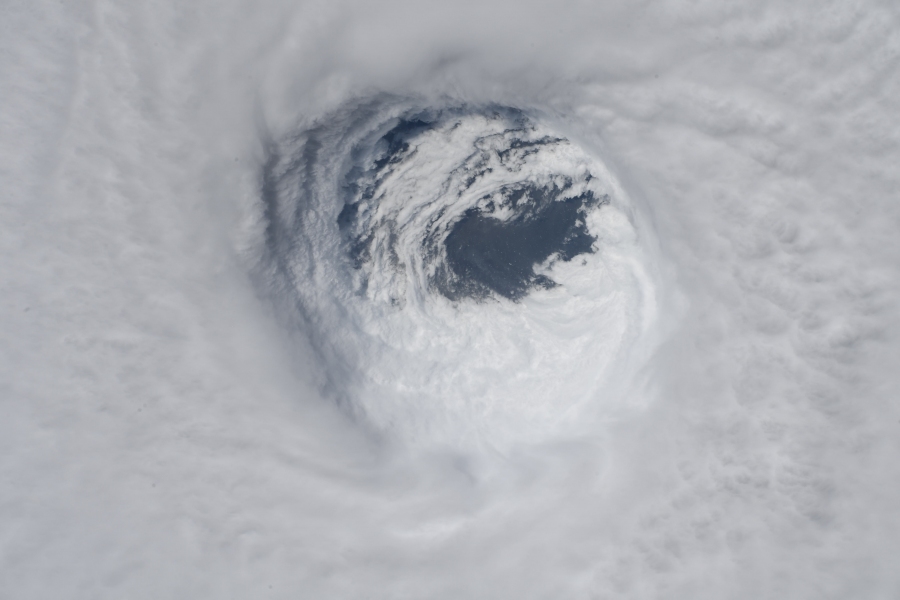 Eye of hurricane Michael near landfall on October 10, 2018. Image: Dr. Serena M. Auñón-Chancellor / ISS / NASA / ESA.

Post-storm analysis by the NOAA National Hurricane Center, published on April 19, includes aircraft wind data, surface wind data, surface pressures, satellite intensity estimates and Doppler radar velocities produced a final peak wind speed estimate of 160 mph (258 km/h) – making hurricane Michael a Category 5 system. Michael thus becomes the first Cat 5 hurricane to have made landfall in the US after Hurricane Andrew battered Florida in 1992. Central surface pressure in its eye at landfall was an impressive 919 mbar; the third lowest on record since 1900; behind the Labor Day Hurricane of 1935 (892 mbar) and Hurricane Camille of 1969 (900 mbar).
#weatherpicofday base reflectivity radar image of CAT 5 Hurricane Michael near landfall location close to Tyndall AFB on 10 October 2018. Our location (blue circle crosshair) can be seen under the intense right 'eyewall' in Mexico Beach FL.
w/ @JustonStrmRider pic.twitter.com/HmdvKDJdmi

— Simon Brewer (@SimonStormRider) 20 April 2019
Hurricane Michael caused 16 fatalities at landfall and about $25 billion in the US. The hardest hit areas were between Panama City and Mexico Beach, Florida, where intense winds and a massive 4.3 m storm surge reshaped the coast. Due to the extreme damage and loss of life, the World Meteorological Organization removed the name Michael from the list of available names for hurricanes.
GoPro vidgrab of the sun disappearing over the backside eyewall of now Cat 5 Hurricane Michael. Still can't believe what we witnessed this day. #HurricaneMichael #Cat5 pic.twitter.com/dXjJAdsqQU

— Basehunters Chasing (@Basehunters) 20 April 2019
NOAA published an extensive 86-page report.
We tracked the system as it strengthened and made landfall – see our reports below:
Major hurricane Michael now a Category 4, heading towards landfall near Panama City, Florida this afternoon, Oct 10th
Hurricane Michael strengthening in the Gulf of Mexico, expected to make landfall in Florida Panhandle tomorrow afternoon, Oct 10th