Greece is in for a 3-4 day period of intense rainfall. Combined totals over the period in western, central and southern Greece are likely to reach 50+ mm over widespread areas and locally 100-400+ mm. Major flooding is expected.
Map: Pivotal Weather
The major rainfall event will be caused by the persistent cutoff low, now centered over the southern-central Mediterranean. Strong Scirocco winds in the warm sector will be advecting warm, moist air from the central-eastern Mediterranean over Greece. Instability (up to 1000-1500 J/kg MLCAPE) and forced lift along the higher relief of western and northern Greece will combine for intense convective and orographic rainfall. Large parts of central, northern and western Greece are likely to receive over 50 mm of rainfall, with many locations receiving large totals of 100-400+ mm of rainfall. As a significant amount of rainfall is likely to happen along slowly moving convective lines with training cells, locations may receive persistent torrential rainfall with large totals accumulating in relatively short time (hours) – such events are the most dangerous for sudden and intense flash flooding.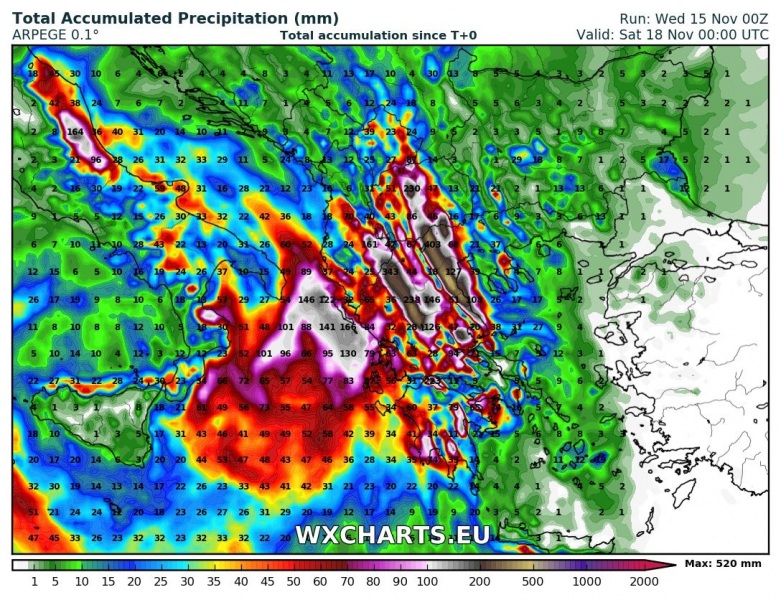 Total accumulated rainfall by early Saturday, ARPEGE model guidance. Map: Wxcharts.eu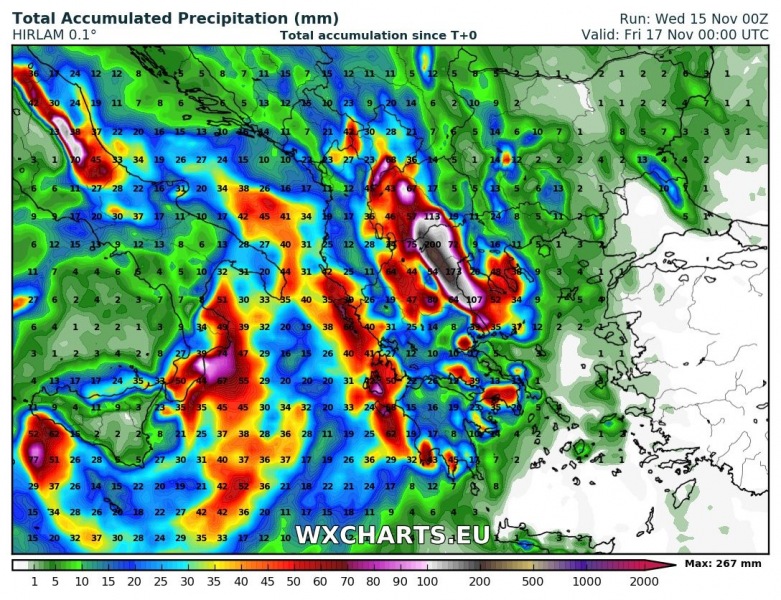 Total accumulated rainfall by early Friday, HIRLAM model guidance. Map: Wxcharts.eu
Check back for updates as the event unfolds.