The new year starts with a significant pattern change and a strong Arctic cold airmass outbreak across the eastern half of Europe, including east-central Europe, Balkan peninsula, parts of Mediterranean and black Sea / Turkey region. After Jan 3rd, a few very cold days are expected over these areas with temperatures locally more than 10 °C below normal.
Let us take a look over a daily evolution of the cold outbreak from January 1st until the 6th – the persisting ridge across the western Europe strengthens significantly and expands into N Atlantic, resulting in channeling of meridional flow from the Arctic region far towards south. A very deep trough / upper low develops over northeastern Europe and pushes a strong cold front towards east-central Europe and the Balkan peninsula. An extremely cold airmass with temperatures more than 10 °C colder than average will spread on Thursday, Jan 4th and into the weekend days and reach the far south / southeast Mediterranean by late Saturday and Sunday, Jan 6th.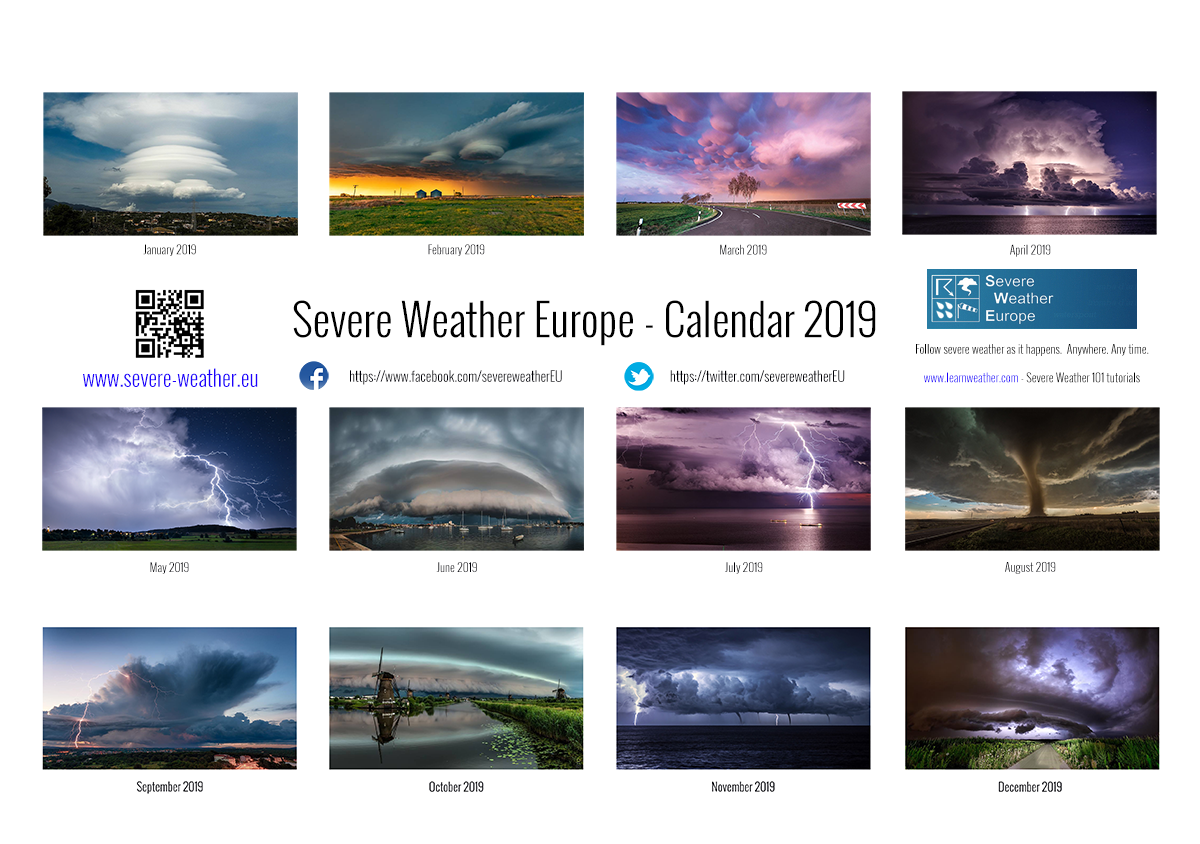 Arctic outbreak is expected across the E-CNTRL Europe, Balkan peninsula and partly into Mediterranean through early January. Strong ridging across the N Atlantic and W Europe will establish meridional flow and bring very cold weather to the E half of our continent. @wxcharts pic.twitter.com/5pYqBUHFhR

— severe-weather.EU (@severeweatherEU) December 30, 2018
850 mbar temperature trends in the next 10 days: part of Europe starts 2019 with an Arctic blast! A cold blast pushes polar air across N&CNTRL Europe into SE Europe, CNTRL Med. Strong ridge across W Europe and the Atlantic and brings milder weather to the region. Map: @Meteociel pic.twitter.com/dZKAcz8jLh

— severe-weather.EU (@severeweatherEU) December 31, 2018
An orographic effect of north / northeasterly flow across the Balkan peninsula should bring quite a lot of snow across the western and southern parts of the peninsula – Bosnia and Herzegovina, Serbia, Montenegro, Greece, Bulgaria and FYROM. An additional result of the very cold airmass arriving into the Mediterranean region will also be the sea-effect snowfall across the W Adriatic region and south-central Italy. Strong and cold low / mid-level winds should bring very low windchills as well – likely below -20 °C in many areas. Locally, hurricane force Bora winds should develop along the E Adriatic region.
When the trough reaches southeastern Europe and Mediterranean, a deep cyclone will likely result and bring a frontal system across Turkey. Across the coastal areas, a lot of rainfall (200-300 mm possible) is expected and indeed a lot of snow inland across the higher terrain once the very cold airmass overspreads the region. Locally, 50+ cm of fresh snow can be expected.
Another area of interest for an excessive rainfall / snowfall event will also be the west-central Norway where persisting strong orographic precipitation will be on going for several days as very strong north / northwesterlies advect moisture from the Norwegian sea inland. Locally, more than 250 mm of rainfall cold be possible – and indeed more than a meter (100 cm) of fresh snow into the mountains.
Stay tuned for additional details once the event is closer, we will be covering the evolution of the system and related sub-events.
Later in mid to late January, a Sudden Stratospheric Warming will likely take an effect across our continent – here are the latest thoughts and model trends:

https://www.severe-weather.eu/long-range-2/sudden-stratospheric-warming-underway/

Last copies of our calendars are in stock – get your copy here:

https://www.severe-weather.eu/calendar-2019/