Earlier, we wrote about tropical wave of thunderstorms moving across west Africa. It is time to do our first update.
The first article (a must read):
¸
Follow next major hurricane formation with us, live, day by day!
The tropical wave has moved further west towards the Atlantic, and shows deep convection. It is not easy to pinpoint exactly which part is the true "baby" that will grow into the major hurricane. It is likely that the whole low pressure wave is the incubator for the initial low pressure area.
IR satellite imagery of the west African tropical wave. Image by Tropical Tidbits.
The ECMWF model is continuing to show the rapid development of the wave, as soon as it hits the warm open waters of the Atlantic ocean. Click on the image to start the animation.
ECMWF model forecast. Image by Tropical tidbits.
In their official outlook, the National Hurricane Center increased the chance of tropical cyclone formation from this African wave, following the model guidance.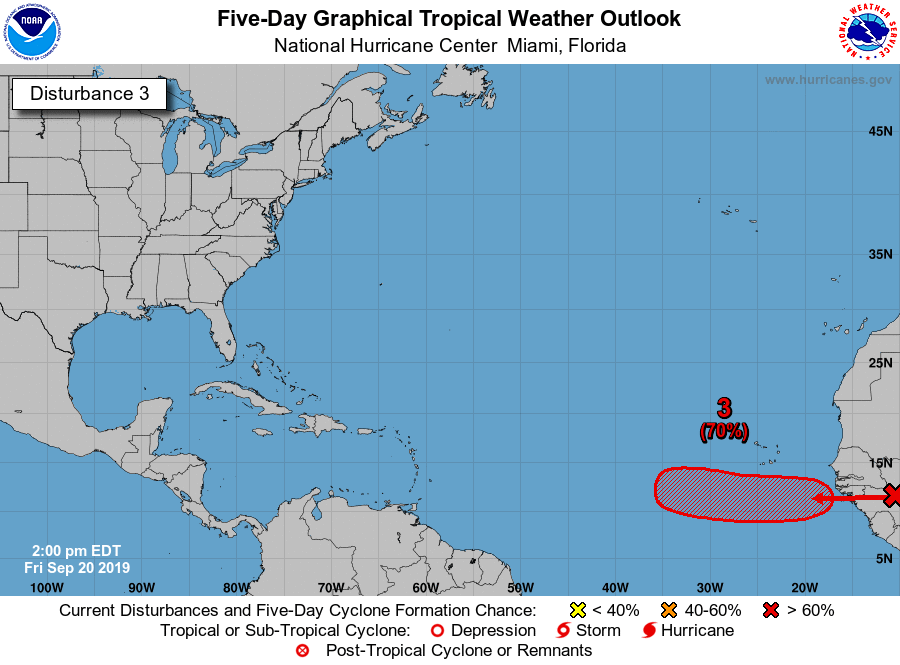 End of the weekend should bring us this new tropical cyclone, or at least a low pressure area with a more defined center, so stay tuned for further updates!