As we were expecting, favorable conditions for severe weather outbreak verified across the Midwest yesterday afternoon an evening hours, Saturday March 28th. Several tornadoes have been reported across Iowa, Arkansas, and Illinois, severe storms with damaging winds across the Tennessee valley. The city of Jonesboro in the northeast Arkansas state was hit by a destructive tornado, leaving at least 6 injured and significant damage across the city.
In Jonesboro, an airport, a shopping mall, and various local business buildings were badly damaged. Several cars on a freight train were knocked over, including numerous vehicles also overturned and pushed into ditches in the city. 6 people have been reported injured, fortunately, no loss of life has been reported so far.
Here are satellite and radar imagery of the Jonesboro, AR tornado and the general situation as seen from the satellite. Several severe storms can be seen ripping through northeast Arkansas and Iowa: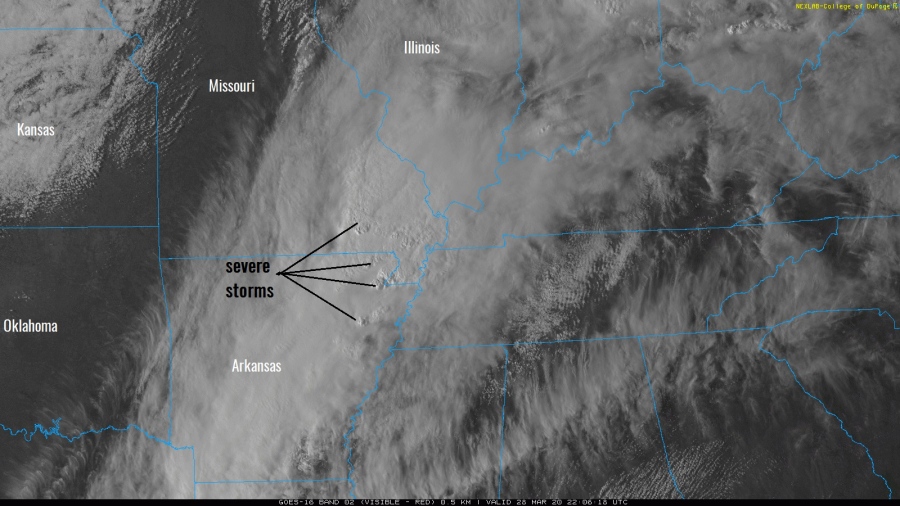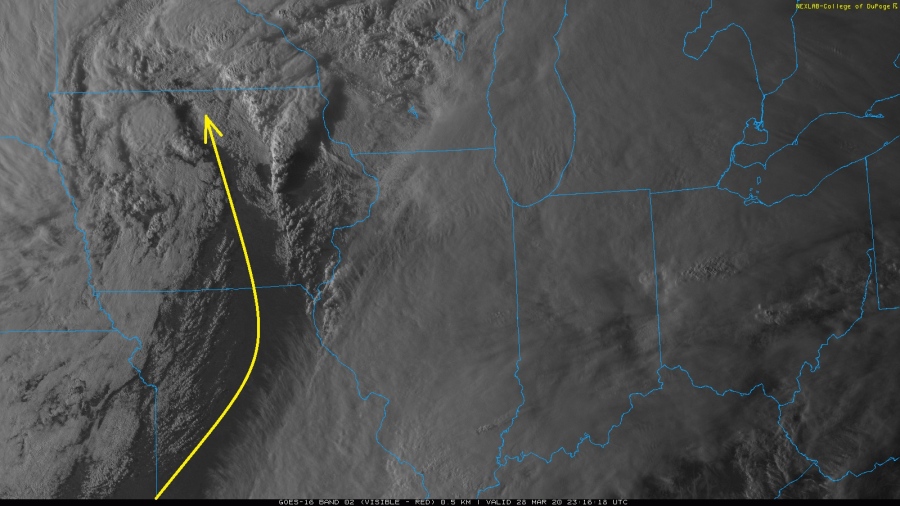 Loop of the tornado as it tore thru Jonesboro-brookland. #ARwx #Tornado pic.twitter.com/neyLdUxkHW

— XelArtz (@xel_artz) March 28, 2020
While storms to the south continue to have rotation and a #tornado threat, others develop farther north around the swirling core of the cyclone as the sun sets pic.twitter.com/agkshhKycj

— Stu Ostro (@StuOstro) March 29, 2020
1st report of the day of #tornado damage was with these low-topped cells #iawx pic.twitter.com/MQLfBTnzcd

— Stu Ostro (@StuOstro) March 28, 2020
Here are some of the most significant videos of the tornadoes, most of the footage is of the Jonesboro event:
This ladies and gentlemen is not a safe distance to be filming a #tornado in progress. This one s from #Jonesboro earlier today. pic.twitter.com/4urbC37zj7

— The Storm Geeks (@thestormgeeks) March 28, 2020
STRONG TORNADO IN JONESBORO #arwx @weatherchannel @LiveStormsMedia pic.twitter.com/rU8bhfIWBE

— ArkansasWxWatchers (@Arkwxwatchers) March 28, 2020
Just south of Amagon #tornado pic.twitter.com/KjIQ4mSAaX

— mwiggins (@MarlowWiggins) March 28, 2020
Live video of the violent #tornado in Jonesboro. #arwx pic.twitter.com/pz9k5goKXD

— Zachary Hall (@WxZachary) March 28, 2020
https://twitter.com/ask4mattcrane/status/1244027116196376577
🌪️ CAUGHT ON CAMERA: Watch as a #tornado moved through the #Jonesboro, #Arkansas area moments ago on this @myARDOT traffic camera. #ARwx 🌪️ pic.twitter.com/CTj6BLDAIT

— WeatherNation (@WeatherNation) March 28, 2020
Severe damage is being reported in Jonesboro, Arkansas, after a large tornado tracked through the city. #Jonesboro #Arkansas #arwx#tornado #JonesboroTornado #Jonesboro #ArkansasStrong#weareinthistogether #StayAtHomeAndStaySafe pic.twitter.com/hCh0Wdcu5u

— DailyNewsf (@DailyNe25683877) March 29, 2020
A tornado has been very strong one, leaving a severe destruction across parts of Jonesboro:
Some of the tornado damage around Jonesboro, AR from the Snapchat stories map. Interesting way to view ground information FAST #arwx #tornado pic.twitter.com/RkutUWLJuD

— Peter Forister ❄️☃️❄️ (@forecaster25) March 28, 2020
My moms house and neighborhood in Jonesboro, AR…. #jonesboro #jonesboroar #tornado pic.twitter.com/q85VdkJf8z

— Alicia Kimbrough❤️ (@_aliirenee) March 29, 2020
Some of the first videos of damage in Jonesboro are being shared on social media. Bad situation. #arwx #tornado #jonesboro

— Austin Kellerman (@AustinKellerman) March 28, 2020
VIDEO: Jonesboro AR – Footage of what used to be part of a car in the mall parking lot after a large violent #tornado went through the area! #arwx via snapmap @ReedTimmerAccu @spann @CherylScottWX pic.twitter.com/QRAL9PSyIG

— Tyler G (@tychistorm) March 28, 2020
MAJOR damage confirmed in Jonesboro, Arkansas from an intense tornado. #ARwx #tornado pic.twitter.com/GbuWl7icUE

— Donovan Neal | ApexStorm (@donowx) March 28, 2020
More damage video from #jonesboro pic.twitter.com/X1PZvKjhM8

— Barry Brandt (@KATVBarry) March 28, 2020
The frontal system is now moving over the Great Lakes, but the severe threat will be less defined given the lack of moisture in the region. So some severe weather will remain possible across the portion of the upper Ohio Valley into the interior Mid-Atlantic. A SLGT risk has been issued for this afternoon and evening.
See the forecast discussion:
A severe weather outbreak with very large hail and strong tornadoes possible across Midwest (United States) tonight, March 28th