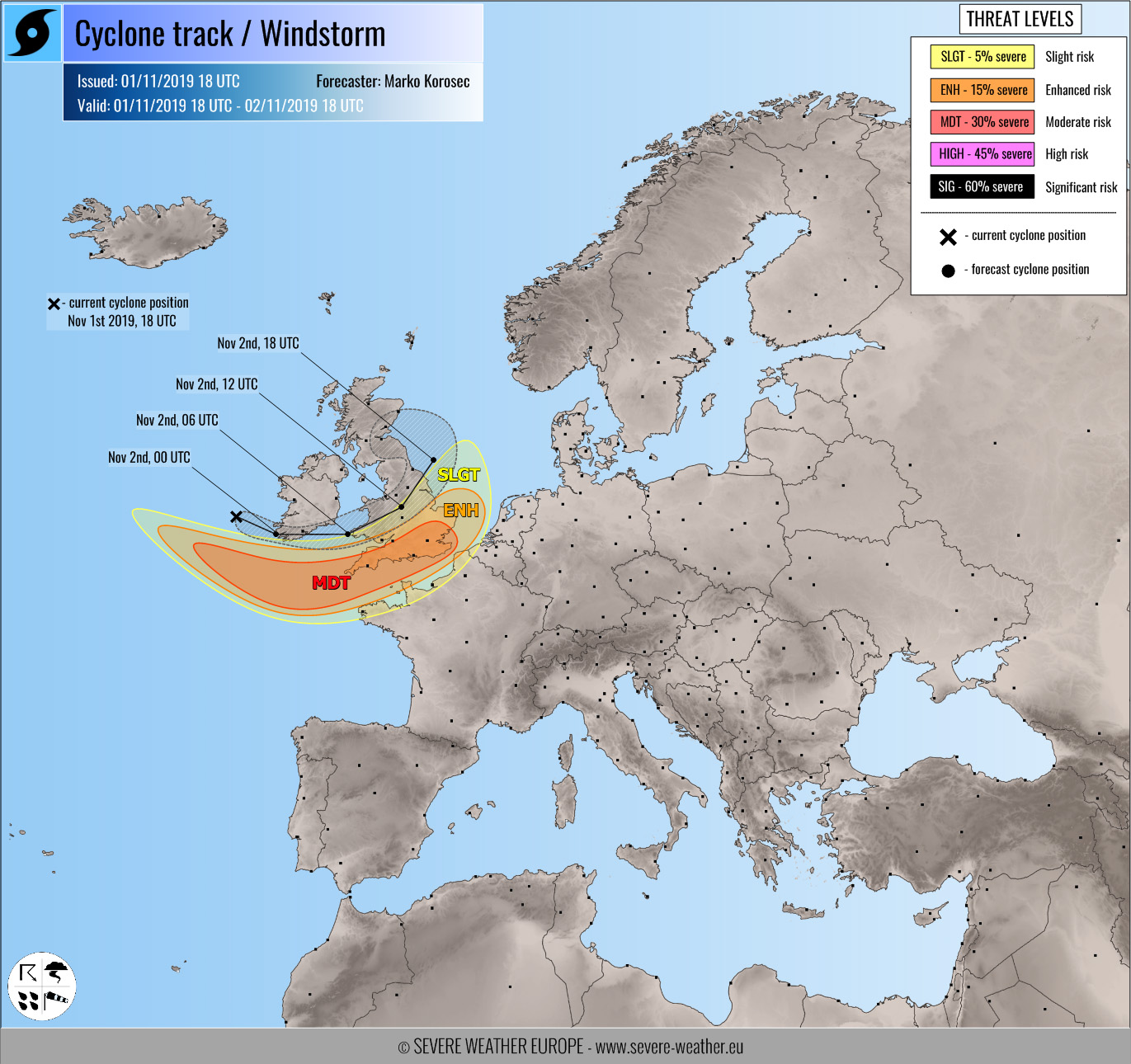 Explanations for abbreviations (TSTM, SLGT, ENH, etc.)
SYNOPSIS
A very large and deep trough develops over the western Europe, together with a large deep cyclone across the British Isles and Ireland. The cyclone moves across south Ireland towards Wales and across central England into the North Sea. To its south, severe windstorm is likely to develop dangerous weather conditions.
DISCUSSION
MDT risk has been issued for southern England into the English Channel with threat for severe to extremely severe winds with gusts in excess of 120-130 km/h (75-80 mph). Dangerous and damaging winds are likely to develop just south of cyclone's center – the approximate timing of the cyclone position is marked on the map above. The associated windstorm will move from west to east tonight. Additionally, high waves are also likely along the coasts of South West England and across the English Channel.
ENH / SLGT risks have been issued for areas surrounding the MDT risk including extreme south Ireland, Wales, south-central England, English Channel, north France and NW Belgium into the North Sea with threat for severe winds, locally reaching 100-120 km/h (60-75 mph).
Mesoscale discussion:

Severe windstorm will push into S England, English Channel and Benelux tonight, another one pushes into W France tomorrow night