VALID FOR 22-04-2018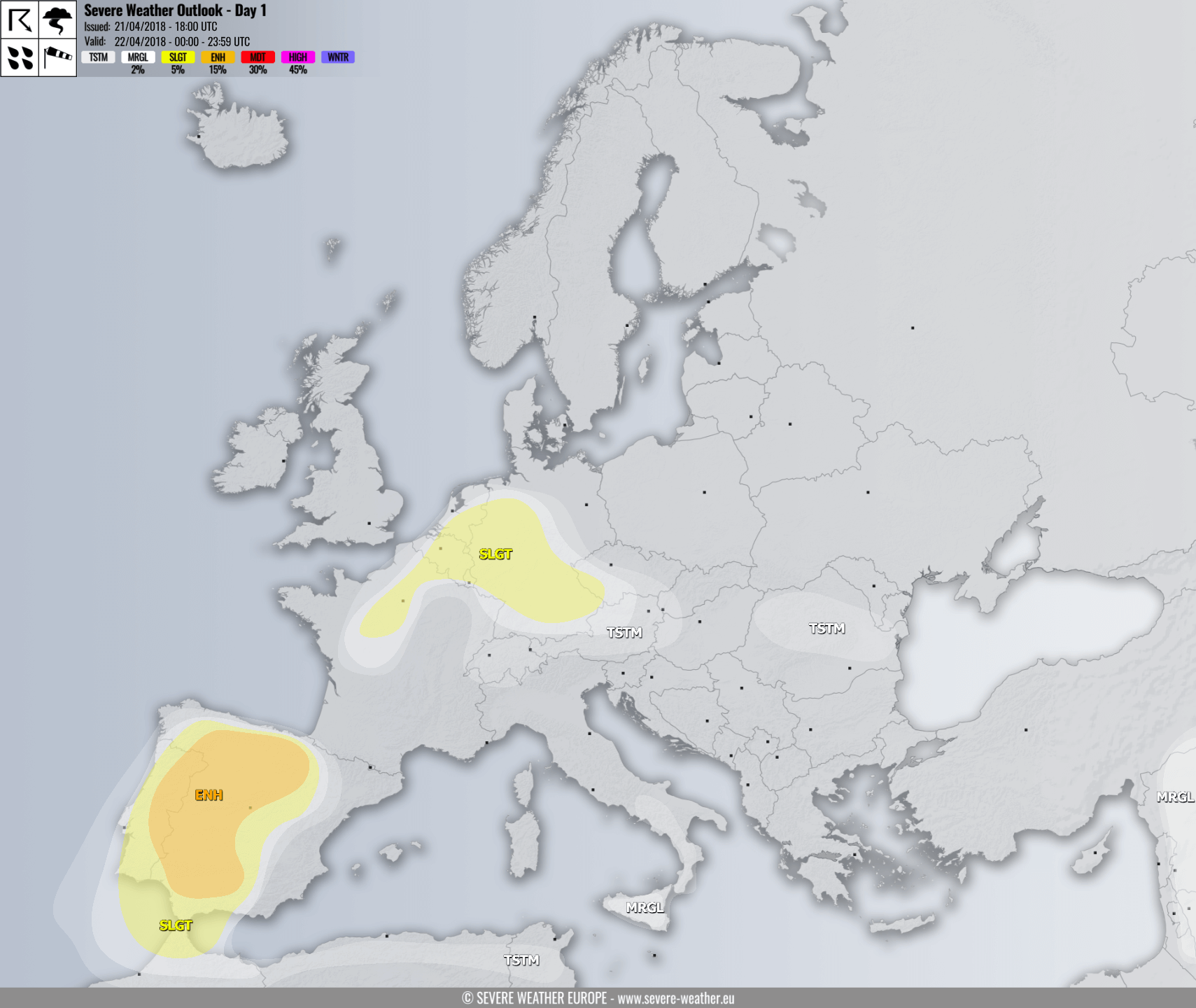 SYNOPSIS
A large upper ridge still dominates most of south-central Europe while trough over W Europe pushes a short wave towards Benelux. Large upper low remains centered SW of Iberia, while two weak upper lows affect weather across S Italy and Middle East.
DISCUSSION
An ENH risk has been issued for west-central Spain and E Portugal with threat for excessive rainfall, large hail and severe winds. Moderate shear and instability will support organized storms through the whole day and night to Monday as an almost stationary upper low continues to maintain its strength. Locally high rainfall sums are possible.
A SLGT risk has been issued for surrounding areas of ENH risk across parts of west-central Iberia across Gibraltar and N Morrocco with threat for isolated storms, capable of producing marginally large hail, severe winds and torrential rainfall.
A SLGT risk has been issued for parts of Germany, Benelux and N France with threat for severe storms capable of producing strong to severe winds, large hail and torrential rainfall. A short wave trough will support storm initiation in the mid afternoon hours, where moderate instability with light to moderate shear should be supportive of some organized severe storms which will gradually diminish in the evening when instability vanishes.
A MRGL risk has been issued for Sicily and Middle East where weak upper lows support daytime driven convective storms, locally some marginally large hail and strong to severe winds are possible, along with torrential rainfall.