Outlook DAY 1 (valid: 18/03/2019)
VALID FOR 18-03-2019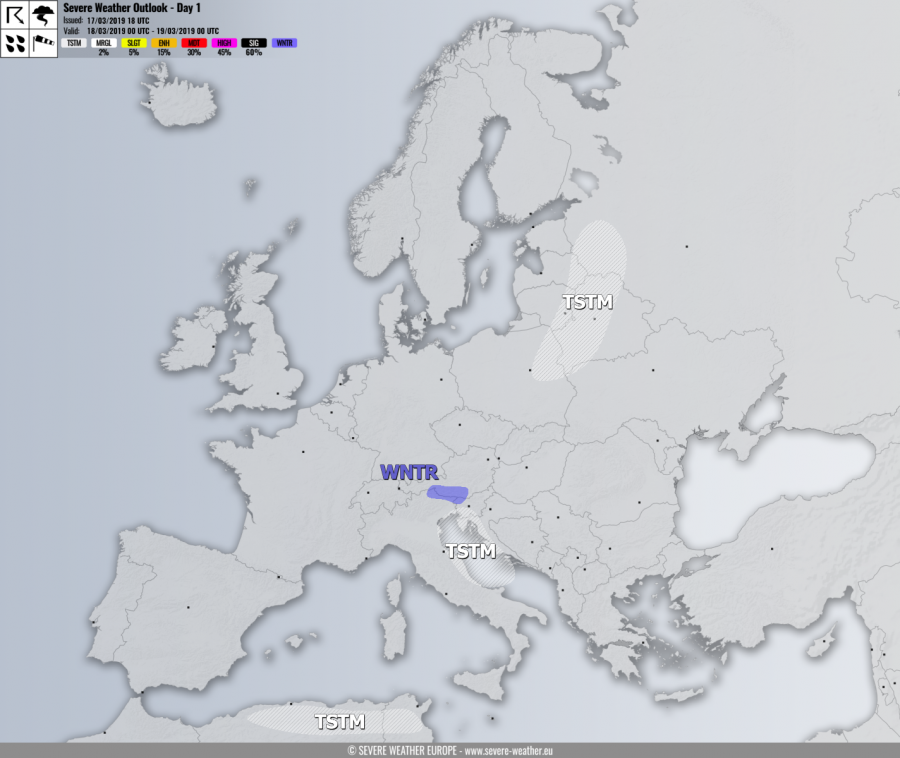 Severe Weather Outlooks FAQ
SYNOPSIS
A deep trough is moving east across the north and central Europe with a strong surface cold front crossing the Alps and N Balkan peninsula. An upper ridge over the Balkan peninsula weakens while spreading into the Black Sea region. A new upper ridge develops over the north Atlantic.
DISCUSSION
WNTR risk has been issued for excessive snowfall across the NW Slovenia into S Austria where locally 50+ cm of fresh snowfall is possible above 1800 m ASL.
Additionally, up to 100 mm of rainfall is possible across the Kvarner region (Gorski Kotar) and NW Slovenia due to persistent orographic precipitation. The cold front will change rain to snow by early/mid afternoon hours and result in blizzard conditions across SSW Slovenia and NW Croatia as well.
TSTM risk areas have been issued where convective storms are likely to occur.