VALID FOR 07-03-2019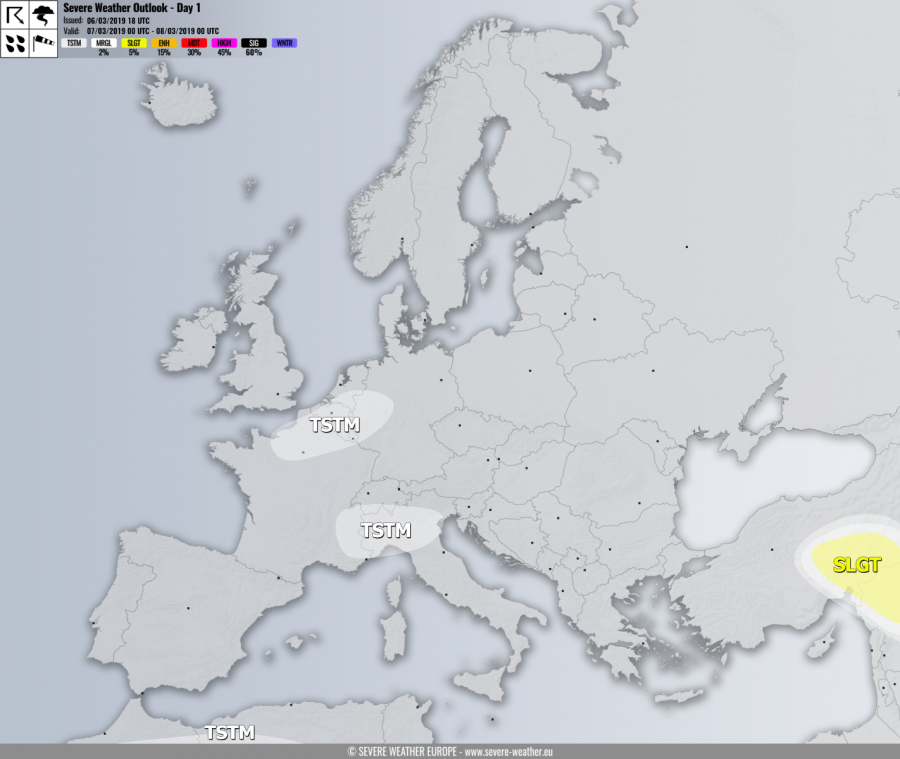 Severe Weather Outlooks FAQ
SYNOPSIS
The Atlantic deep trough moves into the western Europe while an upper ridge is located across the southern Europe and Balkan peninsula. A short-wave trough ejects Turkey towards the Middle East. At surface, a cold front moves across central Europe.
DISCUSSION
SLGT/MRGL risks has been issued for SE Turkey into Middle East where some severe storms with threat for marginal hail, torrential rainfall and severe winds are possible. Quite strong shear overlaps with marginal instability and should support organized storms.
MRGL risk has been issued for extreme SE France and NW Italy where some isolated severe storms are possible, capable of producing severe winds, marginal hail and torrential rainfall. Despite only marginal CAPE available, good forcing with moderately strong shear could support some better organized storm cells.
TSTM risk areas have been placed where convective storms are most likely to occur.