A deep trough is expected to push across the western Europe tomorrow, while a deep cyclone develops near Ireland tonight and moves towards NW Scotland before turning east towards the North sea tomorrow. An associated cold front rapidly pushes across the UK into France and BeNeLux by mid afternoon tomorrow, Friday Dec 7th. Severe winds and rain squalls are expected along the sharp frontal boundary.
Details on the cyclone's track:
Severe windstorm for Ireland, Scotland and North Sea on Friday, Dec 7th
https://www.facebook.com/severeweatherEU/videos/986650138212431/
https://www.facebook.com/severeweatherEU/videos/1919030714880725/
By midday tomorrow, the deep trough and cyclone will be located over N Scotland. The associated cold front will extend across the North Sea into Benelux and north-central France, moving towards SE. Below is a detailed look of the cold front moving from England into France and Benelux through late morning into mid afternoon hours.
1-hour sequence for the Benelux: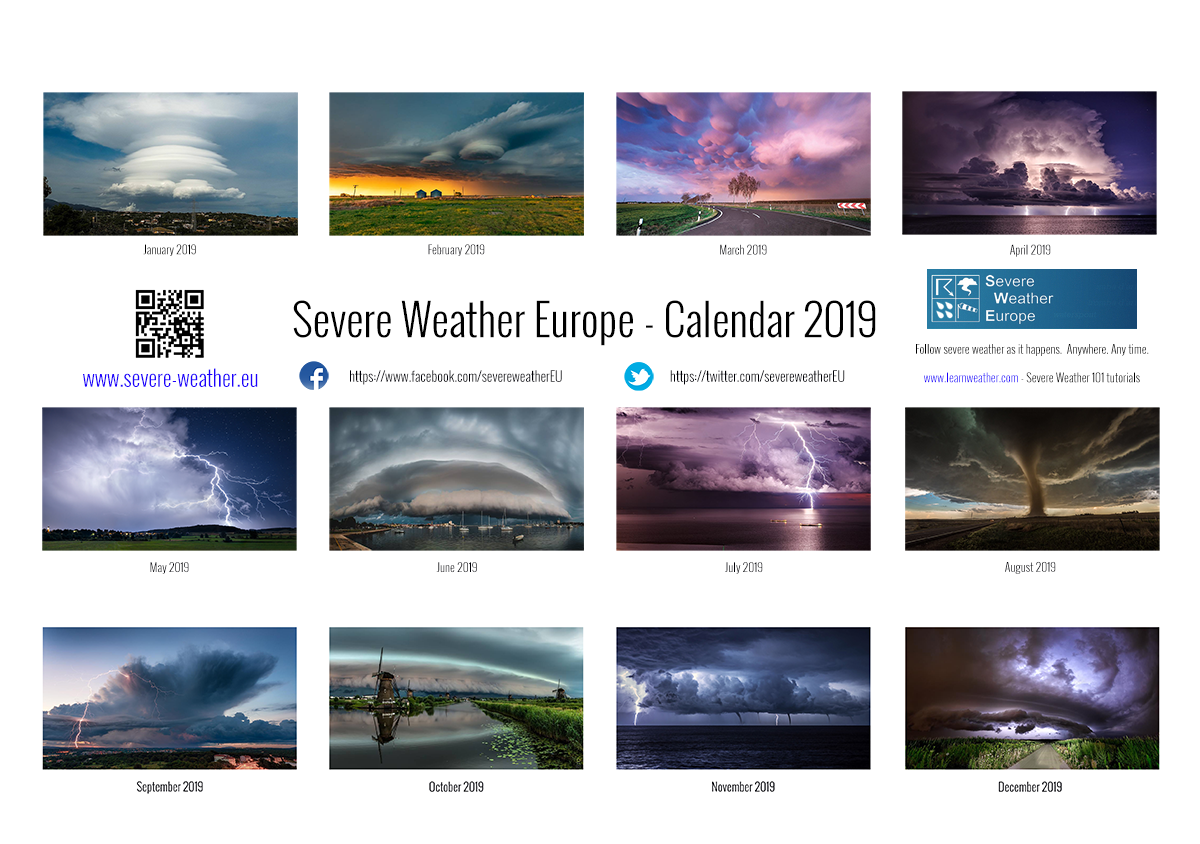 1-hour sequence for the northern France:
Expected peak wind gusts across France and Benelux, based on AROME model: severe rain/wind squalls are likely along the leading front. Storms with small hail and severe straight line winds are possible too. Peak gusts could locally reach more than 130 km/h!
See also:

https://www.severe-weather.eu/calendar-2019/