A new cold wave towards the Balkan peninsula this weekend
A new cold push from the Arctic is foreseen this coming weekend as the pattern changes again. A strengthening upper level ridge over the N Atlantic will advect warm airmass into western Europe while to the east of the ridge, a new rather deep cold wave will be moving across eastern Europe and bring colder airmass into central Europe first, then continue into Balkan peninsula and Mediterranean. A few days of colder than average weather is likely before ridge from the western Europe moves further east and strengthens into an omega blocking pattern next week.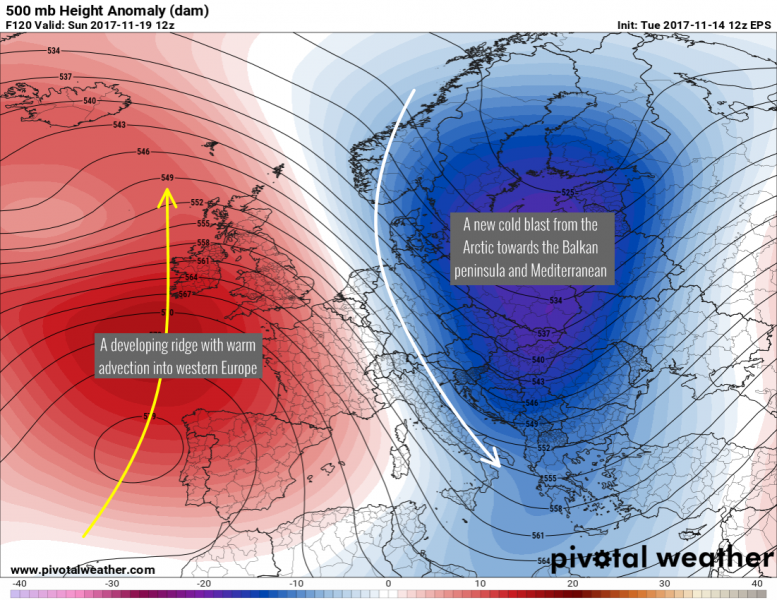 Stay tuned for more updates soon!