Winter weather is finally here as a large upper trough deepens while moving into central Europe and northern Mediterranean this week. In response to significant cooling aloft, a frontal system will form over the Alps and the Mediterranean sea, resulting in several waves crossing the countries in the region. Therefore some good amounts of snow are expected by Friday, Dec 1st.
One frontal system will be affecting areas from E France across S Germany and Austria towards Czech Republic, Slovakia and Poland, bringing quite a lot of snow in some areas – locally up to 20-30 cm is possible, especially above 1000 m ASL.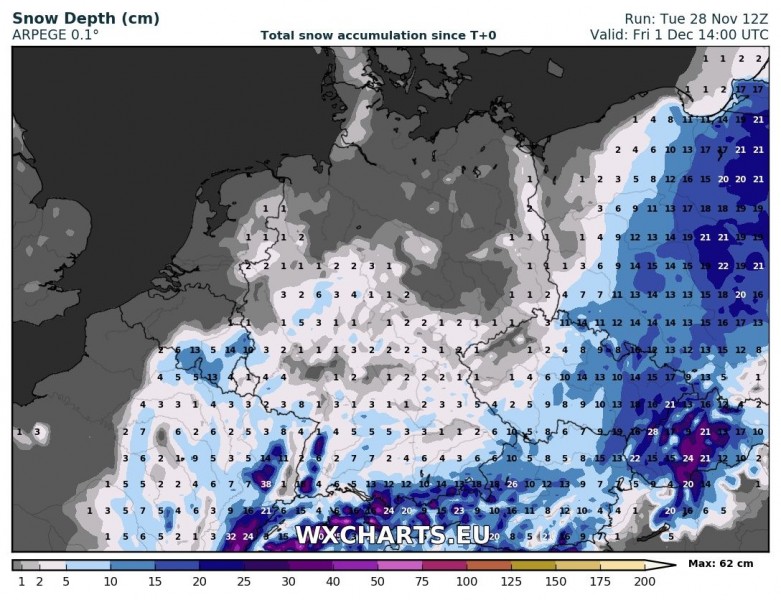 Further south across the Alps and in the NW Mediterranean, another cyclone will be moving and bring excessive rainfall and snowfall further inland. It appears likely there will be a good 20-40 cm fresh snow amount over parts of the Alps, northern Apennine mountain range and across Slovenia into NW Croatia. Some higher elevations in N Slovenia could even see near 50 cm of fresh snow in the next 60-72 hours!