Western Greece and Albania are in for another round of intense rainfall, which is likely to result in significant flooding. High-resolution models suggest locally between 300 and 400 mm of rainfall in the next 3 to 4 days.
Map: Pivotal Weather
A large cutoff low is forming over the western Mediterranean. Strong and persistent warm air advection in the warm sector will produce ongoing convective and orographic rainfall across the coasts of S Adriatic and Ionian seas and further inland in the mountainous terrain of Albania and NW Greece. Rainfall totals approaching 400 mm are possible in the next 4 days!
Total accumulated rainfall by early Monday, ARPEGE model guidance. Map: Wxcharts.eu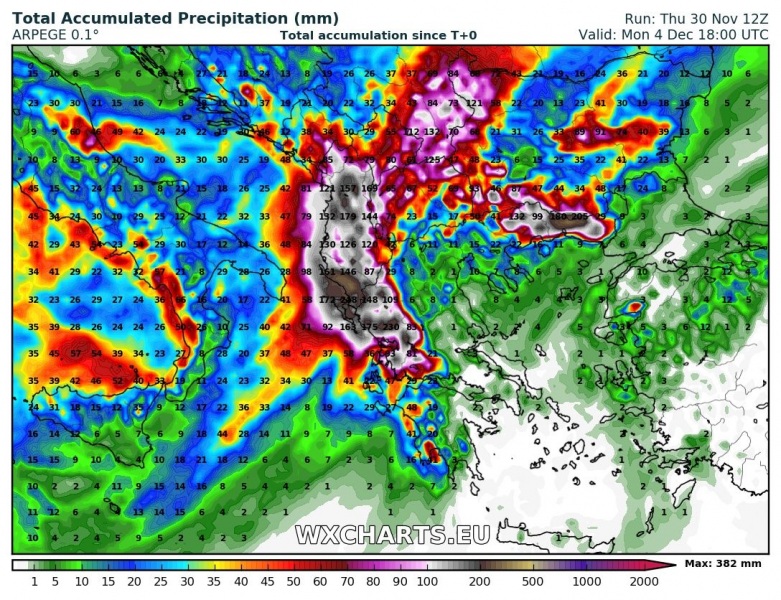 Total accumulated rainfall by mid-Sunday, ICON model guidance. Map: Wxcharts.eu
The same cold core cutoff upper low will result in significantly colder weather than average for this period across W-CNTRL Europe and W-CNTRL Mediterranean.
Stay tuned for further updates!