VALID FOR 29-03-2017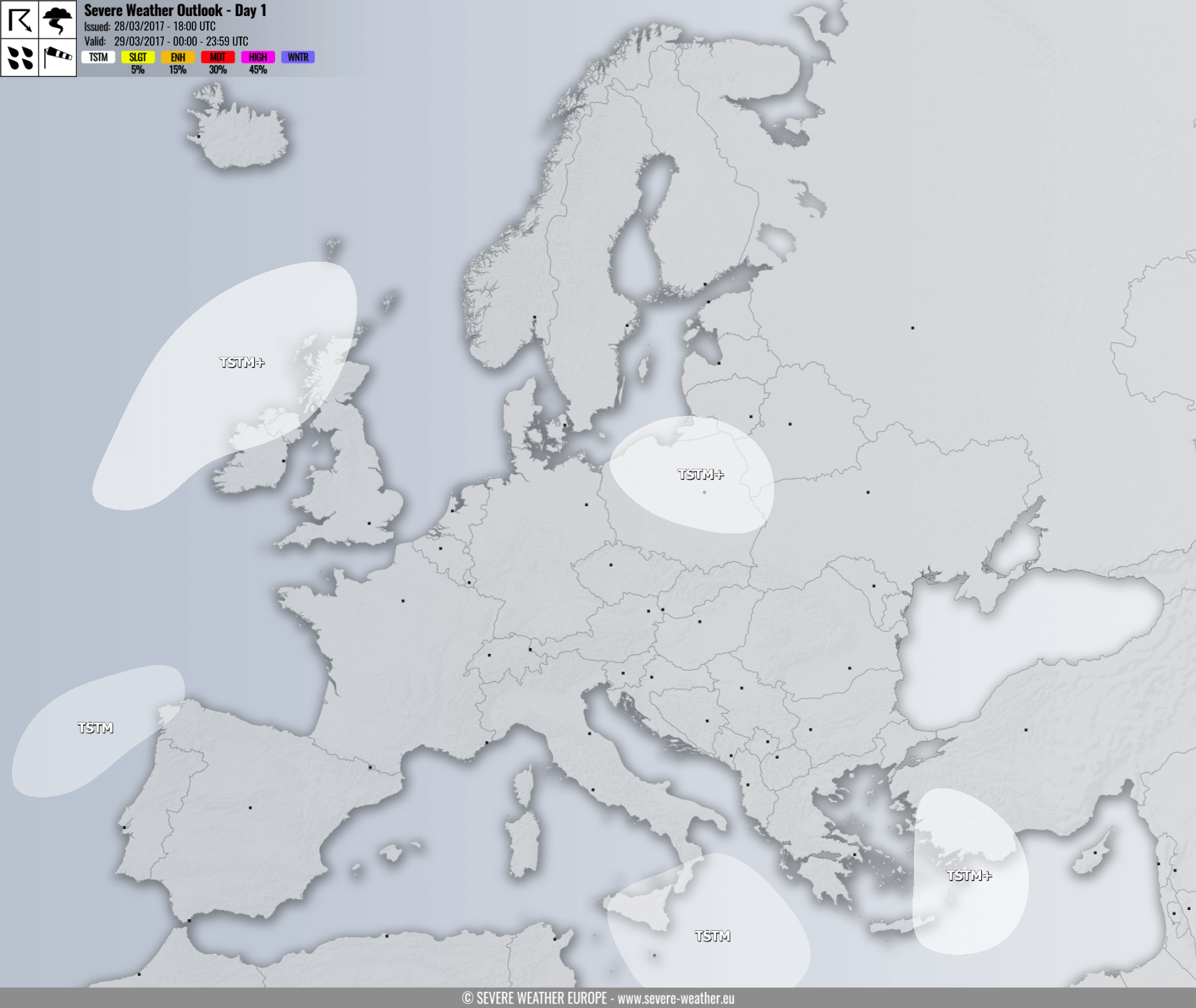 Upper ridge dominates south-central Europe while a deep trough over E Atlantic affects W British Isles. Deep trough across NW Russia continues with cold period across ENE Europe. Weak upper low leads into another day for convective activity across S/E Mediterranean.
TSTM+ areas have been issued across E Atlantic into W British Isles, SW Turkey and N Poland with threat for isolated severe storms, capable of producing marginally large hail and severe winds. Some torrential rainfall / flash floods is possible across SW Turkey due to slow moving storms.
A TSTM areas have been issued for NW of Iberia and Ionian sea into Sicily and Malta with threat for isolated storms, some of them could produce waterspouts or heavy rainfall.