VALID FOR 19-03-2017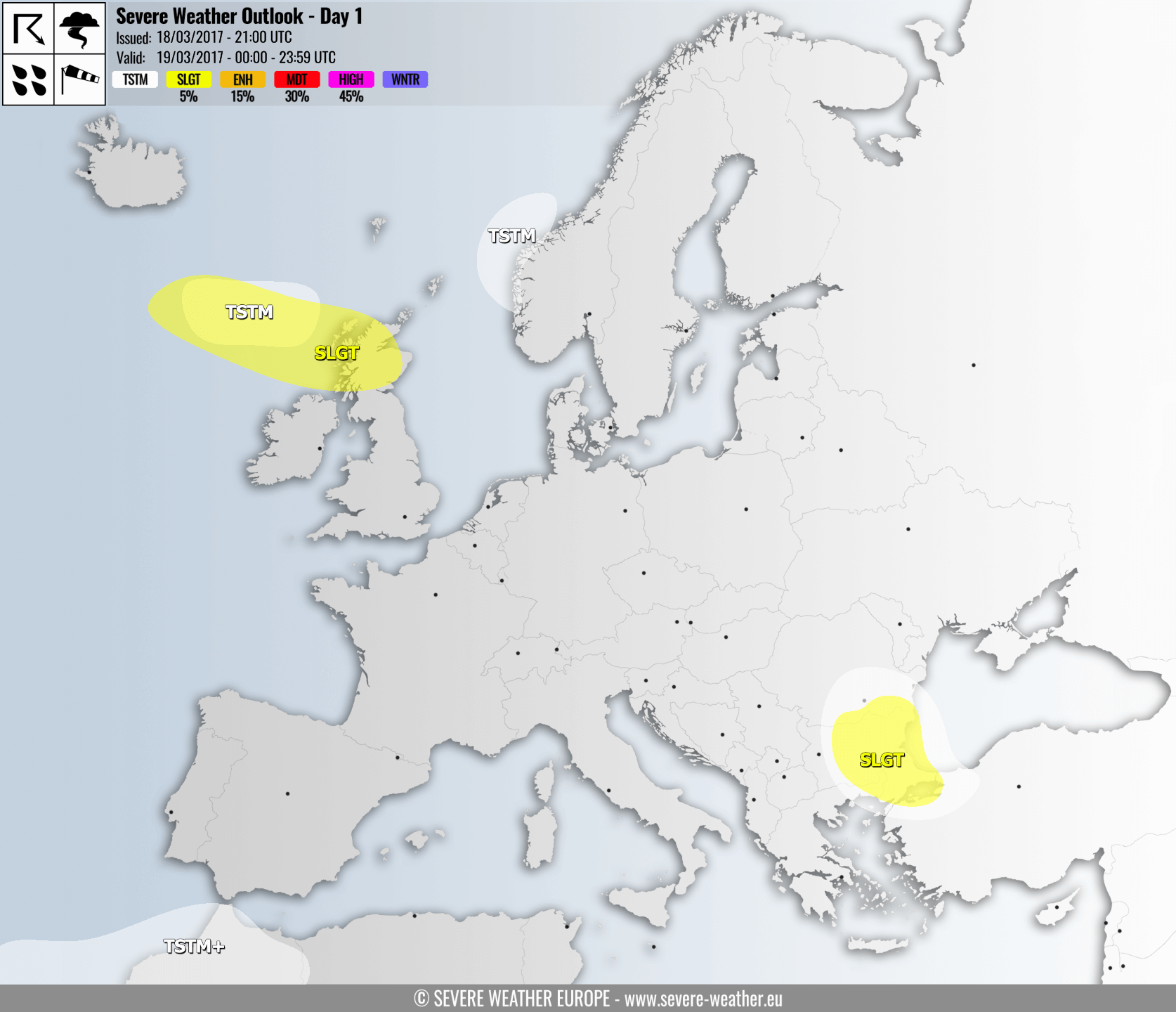 Upper ridge is extended across southern Europe while deep troughs dominate N Atlantic and N Europe. A weakening upper low still affecting Morocco. Short wave with a front affects E Balkan peninsula countries.
A SLGT risk has been issued for N Atlantic into N Scotland with threat for severe winds, locally in excess of 100 km/h. First wave affects Scotland in the morning hours, while another wave arrives later in the evening.
A SLGT risk has been issued for S Romania, E-CNTRL Bulgaria and extreme NW Turkey with threat for isolated storms with marginally large hail, severe winds and heavy rainfall.