VALID FOR 13-04-2018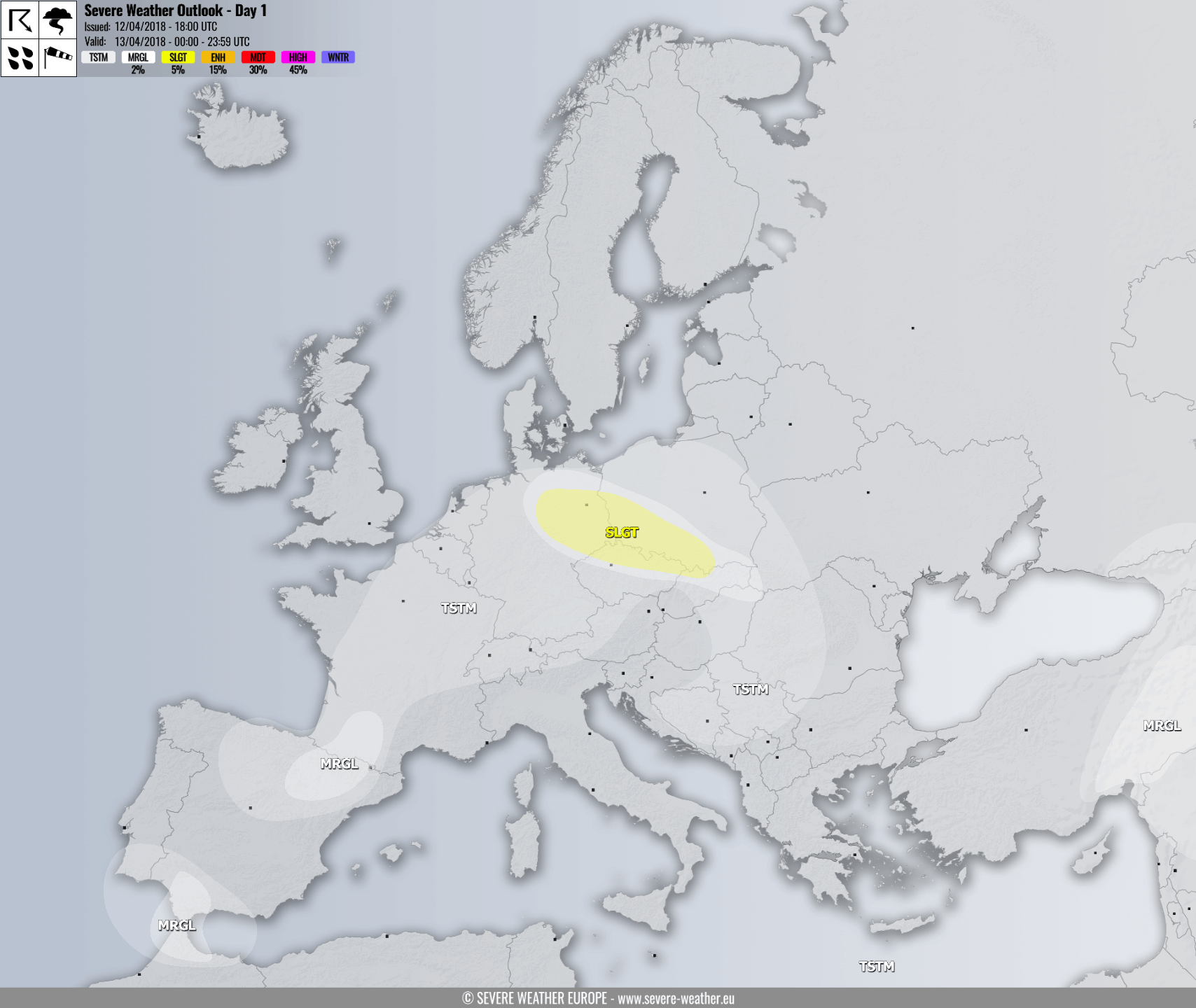 SYNOPSIS
A large upper low with several cores dominates WSW and central Europe on Friday, while a ridge dominates NNE Europe. A difuse almost stationary front brings focus for convective activity across parts of cental Europe.
DISCUSSION
A SLGT risk has been issued for NE Germany, N Czech Republic into SW Poland with threat for isolated severe storms, capable of producing severe winds, marginally large hail and torrential rainfall. Daytime convective activity is expected along the difuse front as marginal instability overlaps with moderate shear which supports some organized storms.
MRGL risks have been issued for S Spain into N Morrocco, around Pyrenees and across SE Turkey where some threat for isolated storms exists, those could bring some marginal hail and severe winds threat.