An extremely dynamic pattern is evolving over Europe this weekend as a very deep upper trough / low has established over northern Europe. Further development of the pattern suggests an additional deepening of the trough while it spreads towards western and central Europe. Its core will be exceptionally deep as can be seen on the map below, meanwhile a strengthening upper ridge will evolve across SE Europe and the Balkan peninsula. In between, a sharp pressure and temperature gradient will result in a very powerful jet stream with strong warm air advection from the Mediterranean region well north into central Europe and towards the eastern Europe. Keep in mind that this sharp flip comes just a day after the very cold push behind the cold front across central Europe tomorrow and on Sunday.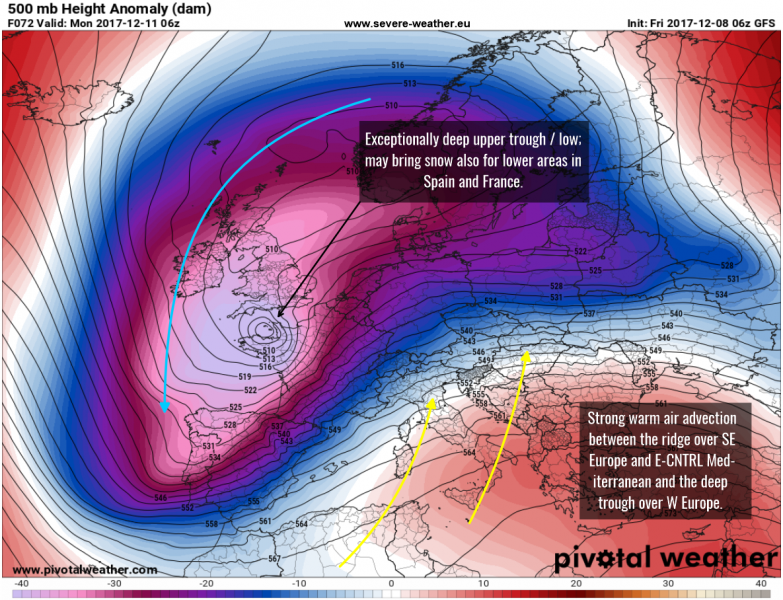 500mb heights. Map by www.pivotalweather.com
Additionally, very cold mid- and upper levels will become favorable for snow in the lowlands over WSW Europe. Some snow is expected across UK, France, Benelux and northern Spain b< Monday. Several centimeters of fresh snow can be expected in these areas before the new warm air advection pushes in from the southwest by mid next week. Stay tuned for more updates this weekend!