The cutoff low over the western Mediterranean persists and brings more unsettled weather, including large amounts of rainfall and severe thunderstorms to the region. Parts of eastern Spain will receive high rainfall totals in the next 2-3 days, leading to local flooding.
As expected, a cutoff upper low brings unsettled weather wind severe thunderstorms and torrential rainfall to western Mediterranean and parts of Spain. The system will persist over the region for the remainder of the week.
High instability, with up to 2000-3000 J/kg MLCAPE will overlap with a persistent easterly flow for combined convective and orographic rainfall. Totals will likely approach 200-300 mm within the next 48-72 hours, with some locations potentially receiving up to 500 mm! Particularly affected will be regions: Murcia, Alicante and Valencia, and to a lesser extent Castellon and Albacete. Major flooding is expected, particularly after intense convective rainfall events [EDIT – Sept 12th, 6:45 UTC: major flooding already reported in parts of Valencia, with current rainfall totals locally already up to 400 mm.].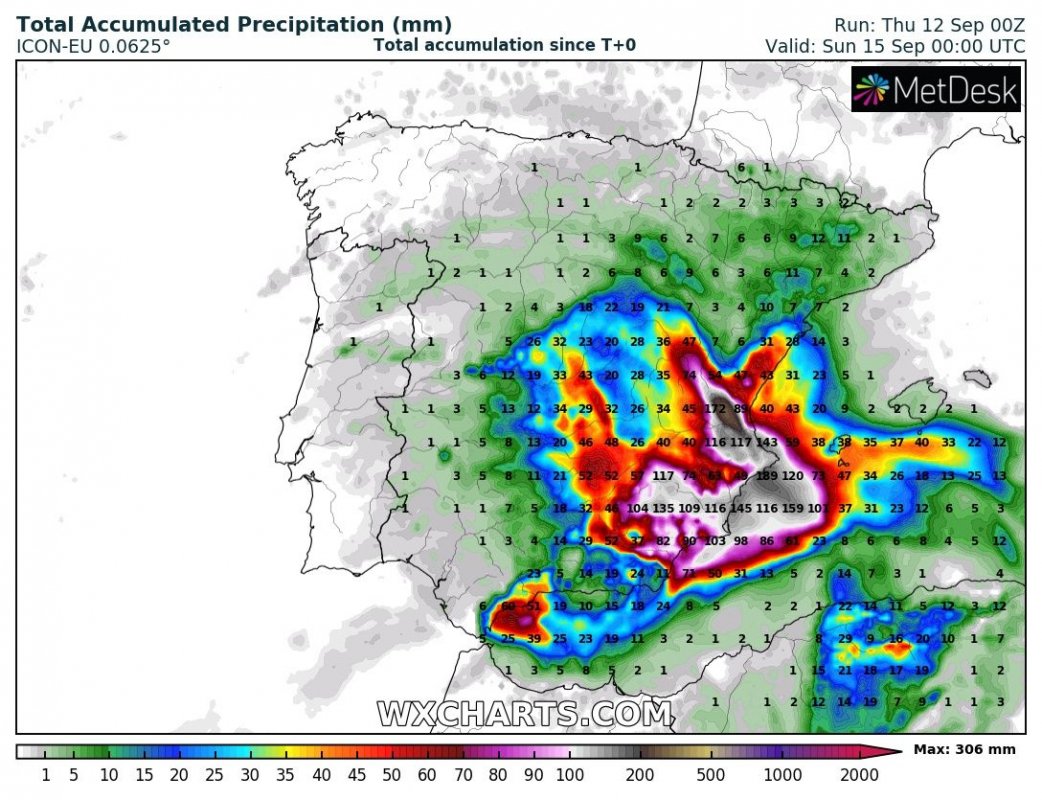 Rainfall totals over the region. GFS and ICON-EU model guidance. Map: Wxcharts.
Stay tuned for more details as the setup evolves!