While not quite a significant as last week, a new round of snow is coming for high altitude locations in central Alps with the system that will affect the region this weekend.
Models agree on snowfall at altitudes of approximately 2600-2800 m and higer. Higher elevations may well see 10 cm snow or more.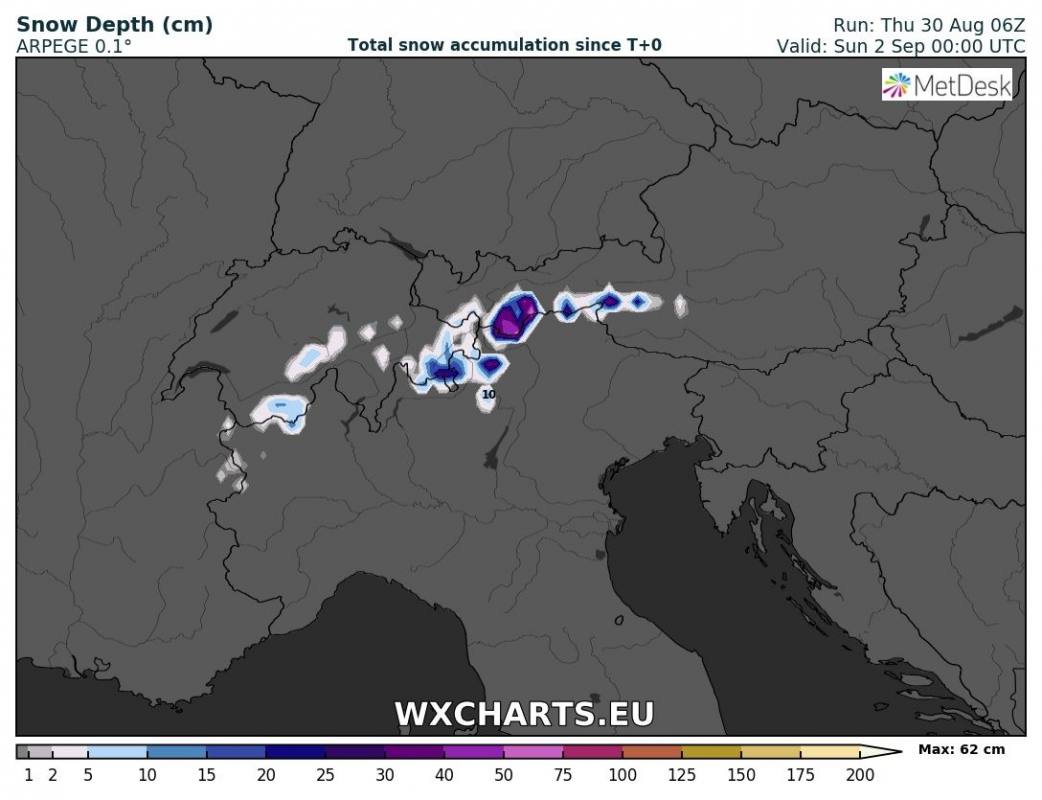 Snow depth late on Saturday. ARPEGE model. Map: Wxcharts.eu
Accumulated snow over the next 3 days. Map: Meteoexploration.com
Summer snowfall at higher altitudes in the Alps is nothing particularly unusual, but it does present the opportunity for winter lovers to enjoy some early taste of winter.