Mesoscale Discussion #004 (valid 19/05/2014 13-18 UTC)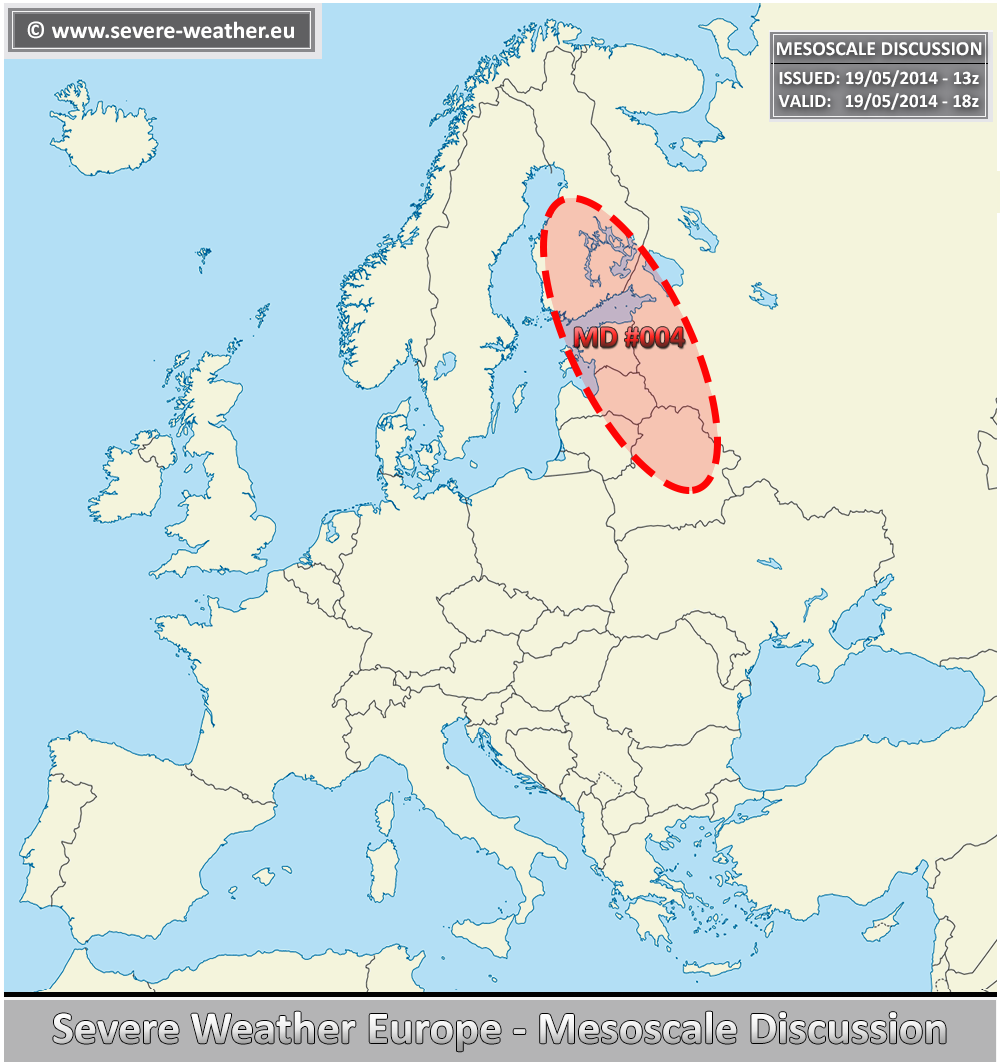 Latest satellite imagery reveals deepening TCU towers and thunderstorms across Finland, extreme NW Russia, NE Belarus and the Baltics where explosive thunderstorm development is expected within the next hour or so.
Thunderstorms are already ongoing over the western part of Finland. Strong backing easterly winds at 15-25 kt overlap with a 35 kt southerly mid level jet, producing a significantly sheared environment favourable for organized thunderstorms. Up to 1500 J/kg MLCAPE is present over the region. Main threats with these storms include marginally large hail, strong rainfall, strong windgusts and a possible tornado or two.
Deepening TCU towers are present over NW Russia, NE Belarus, Latvia and Estonia. Explosive storm initiation is imminent and severe thunderstorms are expected to form. Conditions are significantly more favourable than over Finland, as ~1500 J/kg MLCAPE overlaps with strongly veering winds that provide up to nearly 300 m2/s2 SREH3. Significant LL shear and SREH1 enhance tornado threats significantly. Additionally these thunderstorms will pose a threat for large to very large hail, severe wind gusts and heavy rainfall.