VALID FOR 23-03-2017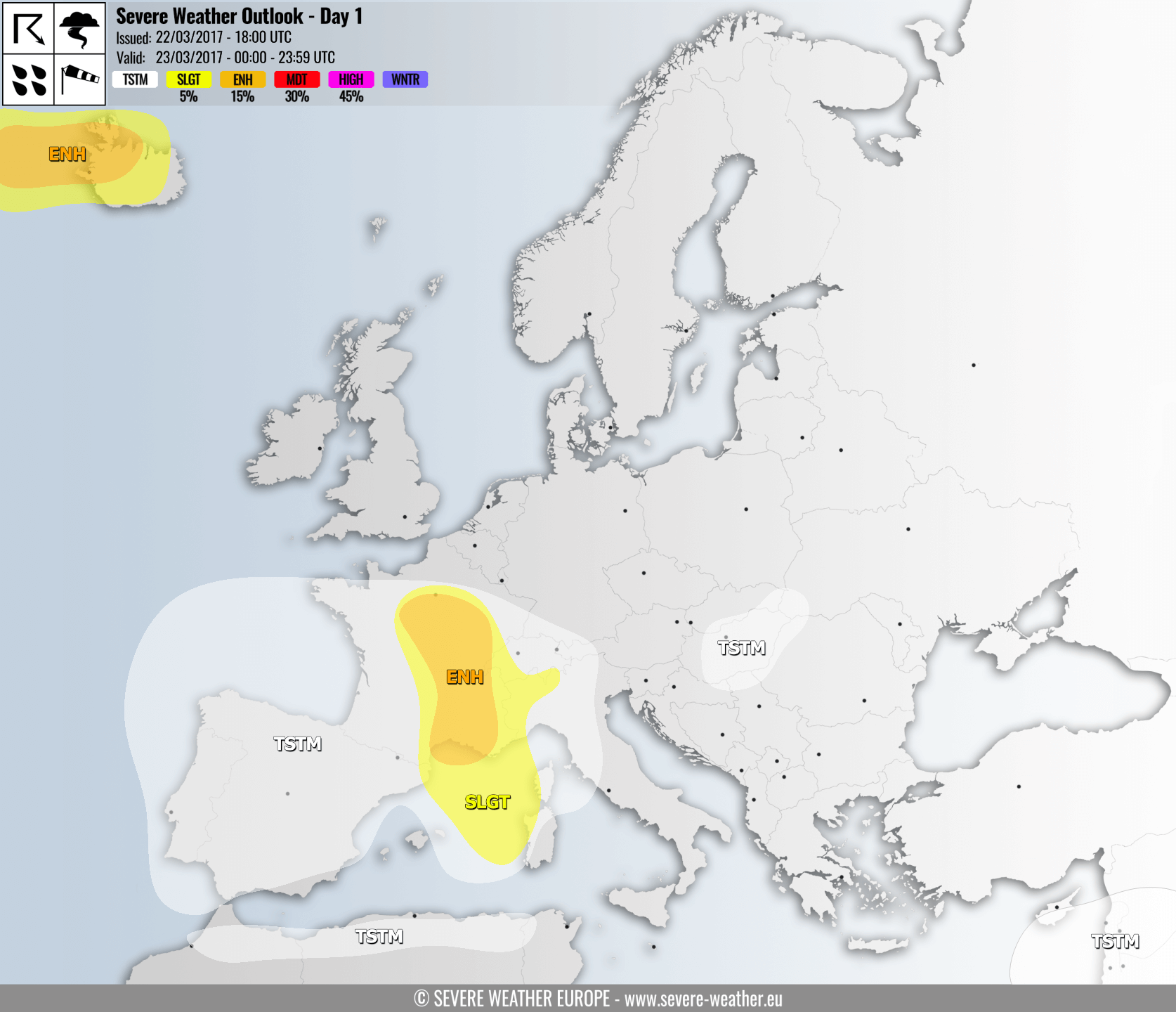 A large upper low dominates SW Europe and W Mediterranean with a surface front pushed east across ESE France and W Mediterranean. Upper ridge remains over SE Europe and Balkan peninsula while troughs are affecting N Atlantic and Scandinavia. Another deep cyclone moves towards Iceland from the west.
ENH/SLGT risks have been issued for Iceland with threat for non-convective winds, locally in excess of 130 km/h.
ENH/SLGT risks have been issued for E-SE France with threat for severe storms, capable of producing large hail, severe winds, heavy rainfall and tornadoes. Favorable shear and LL helicity should support some tornadic environment especially across the ENH risk area.
SLGT risk has been extended south into Mediterranean with threat for isolated storms, capable of producing heavy rainfall, severe winds and some tornado threat along the cold front moving east.
SLGT risk has also been extended into W Alps with threat for excessive orographic rainfall and snowfall in the higher elevations.
Broad TSTM risk area has been placed aross France and Iberian peninsula where cool maritime airmass will result in scattered storms, heavy graupel showers are likely as well.
Some isolated storms are possible across N Morocco, N Algeria, N Balkan and Middle East within the TSTM areas.