Heading to the Mediterranean sea for the summer holidays? Let us check current water temperatures across the Mediterranean (July 12-14).
Ligurian sea: is currently at 23-26 °C. The water is the coolest along the northern coast of Corsica, and warmest along the coast of SE France.
Tyrrhenian sea: is at 25-27 °C.
Ionian and central Mediterranean sea: is mostly around 23-25 °C. Locally down to 22-23 °C long the coast of NW Greece.
Adriatic sea: mostly around 23-25 °C, except the coast of N-CNTRL Italy where temperatures are up to 26 °C.
Aegean sea: is around 23-25 °C, up to 26 °C in its western part.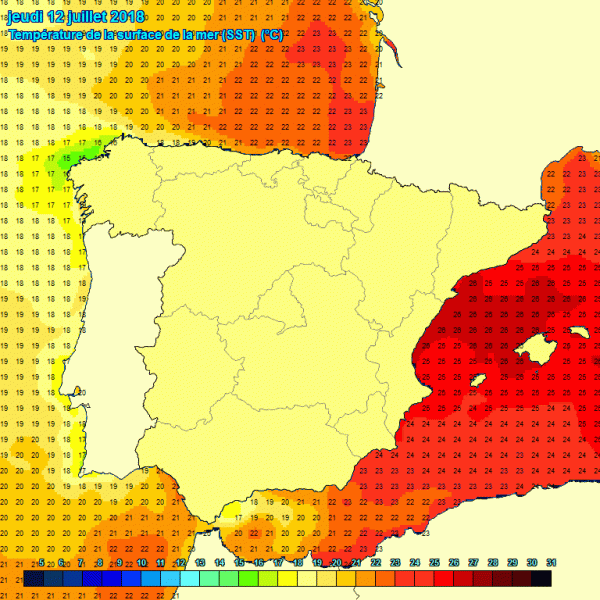 Western Mediterranean: is the warmest along the eastern coast of Spain and around the Balearic Islands with temperatures 25-26 °C. About 22-24 °C on the coast of south France. Much cooler in the extreme western part at 17-20 °C.
Maps: Meteociel.fr, Consorzio LaMMA.