VALID FOR 07-04-2018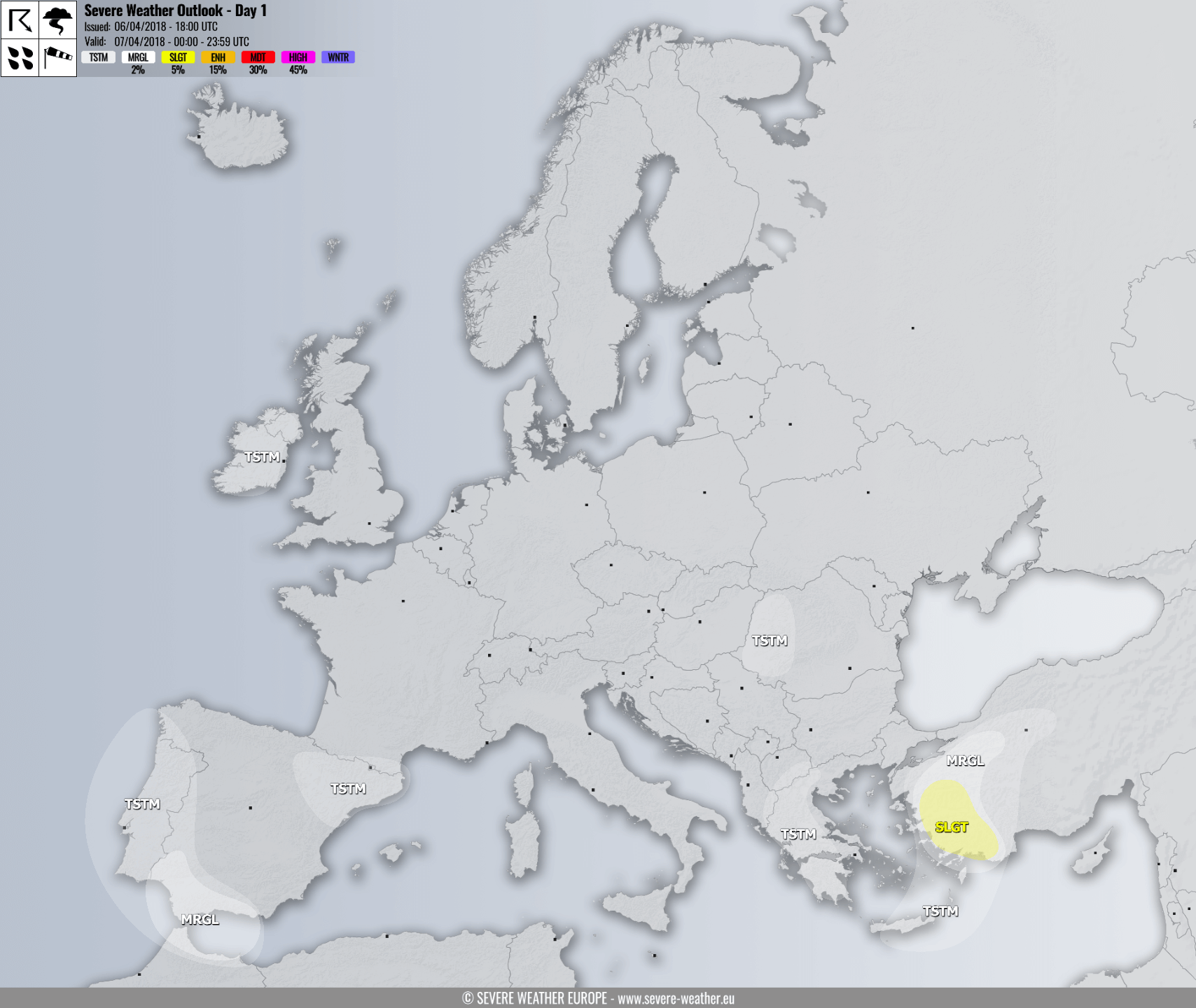 SYNOPSIS
A large upper ridge dominates east-central EUrope where a weak upper low is centered over Aegean sea. A transforming trough is moving across an Iberian peninsula, expected to become a stationary upper low over SW Europe on Sunday.
DISCUSSION
A MRGL risk has been issued for S Spain and Gibraltar with threat for isolated severe storms, capable of producing torrential rainfall and severe winds.
SLGT/MRGL risks have been issued for W Turkey with threat for severe winds, large hail and torrential rainfall. A few severe storms are possible in the peak heating hours as quite some instability develops in the moderately sheared environment.
Elswhere, TSTM risk areas have been placed where only isolated sub-severe storms ara possible.