Meanwhile in the Western Pacific, Typhoon Faxai is affecting Japan with extremely severe winds and torrential rainfall. The currently equivalent CAT3 system will graze Tokyo metro tonight.
Typhoon Faxai early on September 8th (8h UTC). Image: Himawari-8.
Faxai reached equivalent CAT4 strength late on September 7th and early on 8th, with peak winds of 130 mph – briefly attaining the status of Super Typhoon. It has weakened since, currently an equivalent CAT3 system, with peak winds of 115 mph (as of 11h UTC). Faxai will graze Japan tonight, pushing over Kanagawa Prefecture, pushing over Yokohama and over the greater Tokyo metro. The eye of Faxai is located just SSW of Yokohama as of 18:00 UTC (Sept 8th).
Typhoon Faxai making landfall near Yokohama. Image: Tokyo Doppler Radar Map – Accuweather.
Faxai remains a very powerful typhoon, with peak sustained winds up to 115 mph. Up to ~300 mm of rainfall is expected locally until midday Monday (UTC), resulting in intense floods. It will track back over the Pacific ocean towards the northeast later on Monday.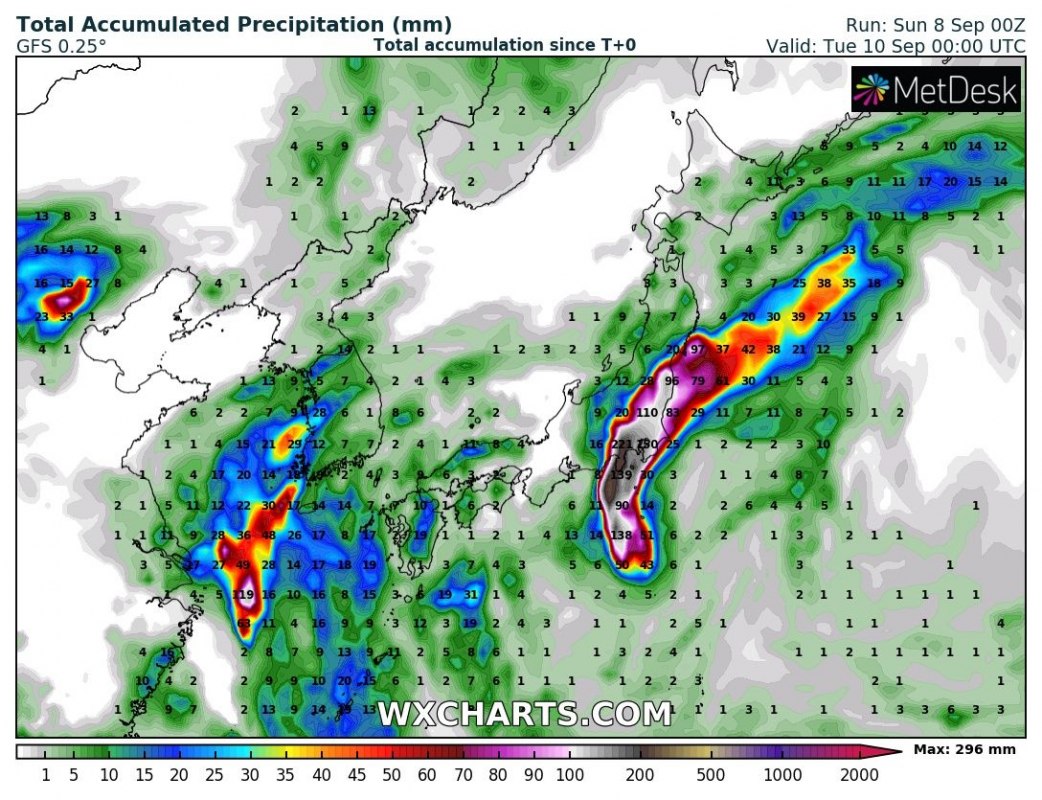 Rainfall totals over Japan until midday on Monday (UTC). GFS model guidance. Map: Wxcharts.