A powerful outbreak of cold airmass is spreading across east-central Europe today, associated with the very deep cyclone moving from Baltic States towards the Black Sea. An extensive pool of cool polar airmass will spread across large part of Europe over the next few days with expected daily temperatures well below average for this time of the year, approx. 6-10 °C below average. Many areas are likely to see frost in the mornings until Thursday.
Models are well on track for establishment of a strong pattern over Europe with a broad low pressure area over the eastern half and a strengthening ridge over the western half. Meridional flow will establish, with cool airmass advecting from the polar regions into much of central, eastern and southeastern Europe through the first days of this coming week (end of October into early November). Some areas should also see some fresh snow, although this pattern mostly brings cold weather into these parts of Europe. Strong warm advection will be on going across the N Atlantic under a strenghtening upper ridge / high pressure system.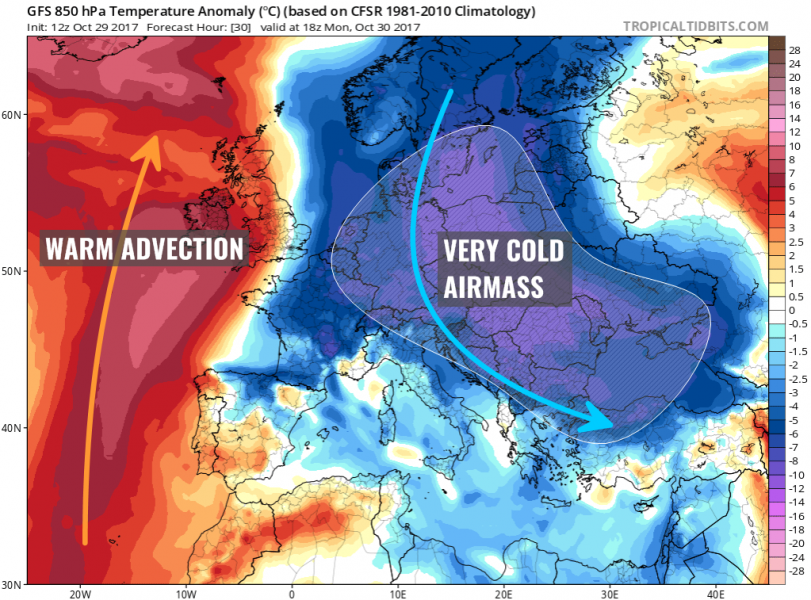 We're monitoring the evolution of this outbreak of cold airmass and will keep you updated.