The exceptionally powerful hurricane Dorian continues deepening as seen by the latest NOAA Hurricane Hunters data and satellite imagery. Very impressive data has been collected on the latest recon flights, Dorian is packing sustained winds of 185 mph (= 290 km/h) and gusts well above 200 mph (330 km/h). The central pressure has dropped even more and is, based on the dropsonde observations, now at 909-911 mbar. National Hurricane Center (NHC) has updated the latest advisory.
Here is some strong wording from the latest forecast discussion:
Air Force and NOAA reconnaissance planes penetrated the distinct eye of Dorian and found that the hurricane has become extremely
intense with a stadium effect in the eye. The NOAA plane reported a
peak flight-level wind of 159 kt, while the SFMR from both planes
have measured winds between 155 and 170 kt. A dropsonde from the
NOAA plane measured a wind gust of 176 kt at the surface. A blend of
these measurements yield to an initial intensity of 155 kt, making
Dorian the strongest hurricane on record in the northwestern
Bahamas.

Reconnaissance plane and satellite fixes indicate that Dorian, as
anticipated, has slowed down and is moving toward the west or 270
degrees at 6 kt. The steering currents are collapsing and Dorian is
expected to slow down even more, prolonging its catastrophic effects
in the northwestern Bahamas.
Some exceptional satellite imagery has appeared lately from NOAA satellites. An impressive and textbook stadium effect of the very intense eyewall, surrounding the large eye.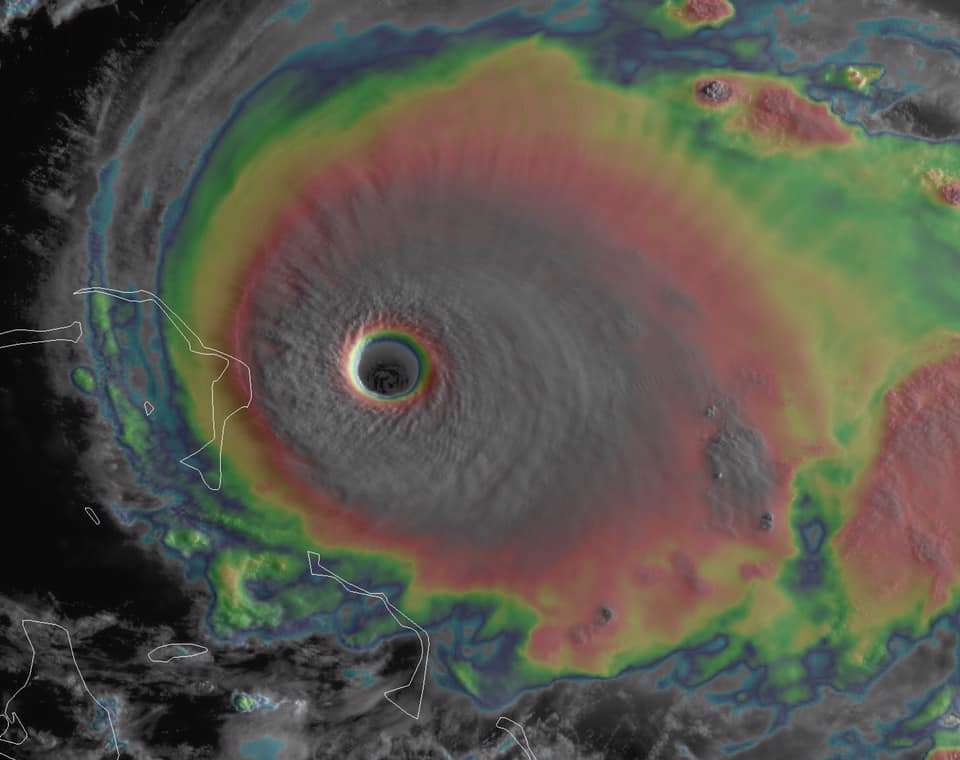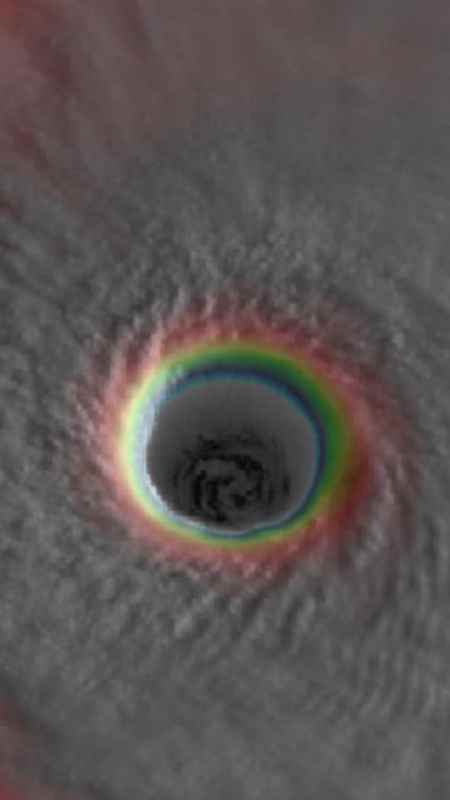 NOAA reconnaissance planes have reported even higher surface winds as central pressure continues dropping – a rapid intensification is still underway.
Our thoughts are with the residents of Abaco islands, Bahamas today – this will be a destructive event!
See also:

Dorian is now a CAT 5 hurricane – extreme destruction across parts of Bahamas is likely
Seeing hurricane Dorian like few people will ever see it – Hurricane Hunters
Hurricane Dorian may be getting company: further tropical activity in the Atlantic