Thunderstorms hit the Lapland in the far northern parts of Finland, Norway and extreme NW Russia. This is far inside the Arctic circle, at latitudes 68° to 70°N.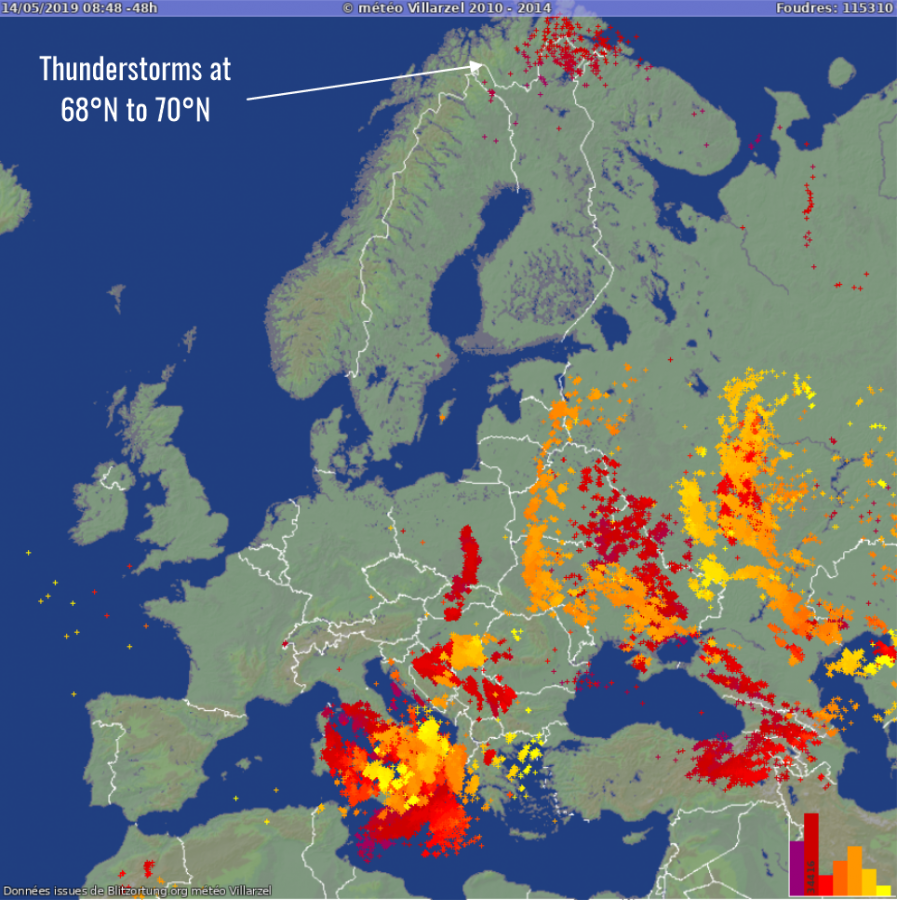 Map of lightning activity in 48h on May 12th-14th. Map: Blitzortung.
While we often see thunderstorms across the southern and central parts of north Europe – even occasional severe thunderstorms – it is rare to see thunderstorms so far north – and in particular in spring months.