VALID FOR 28-10-2013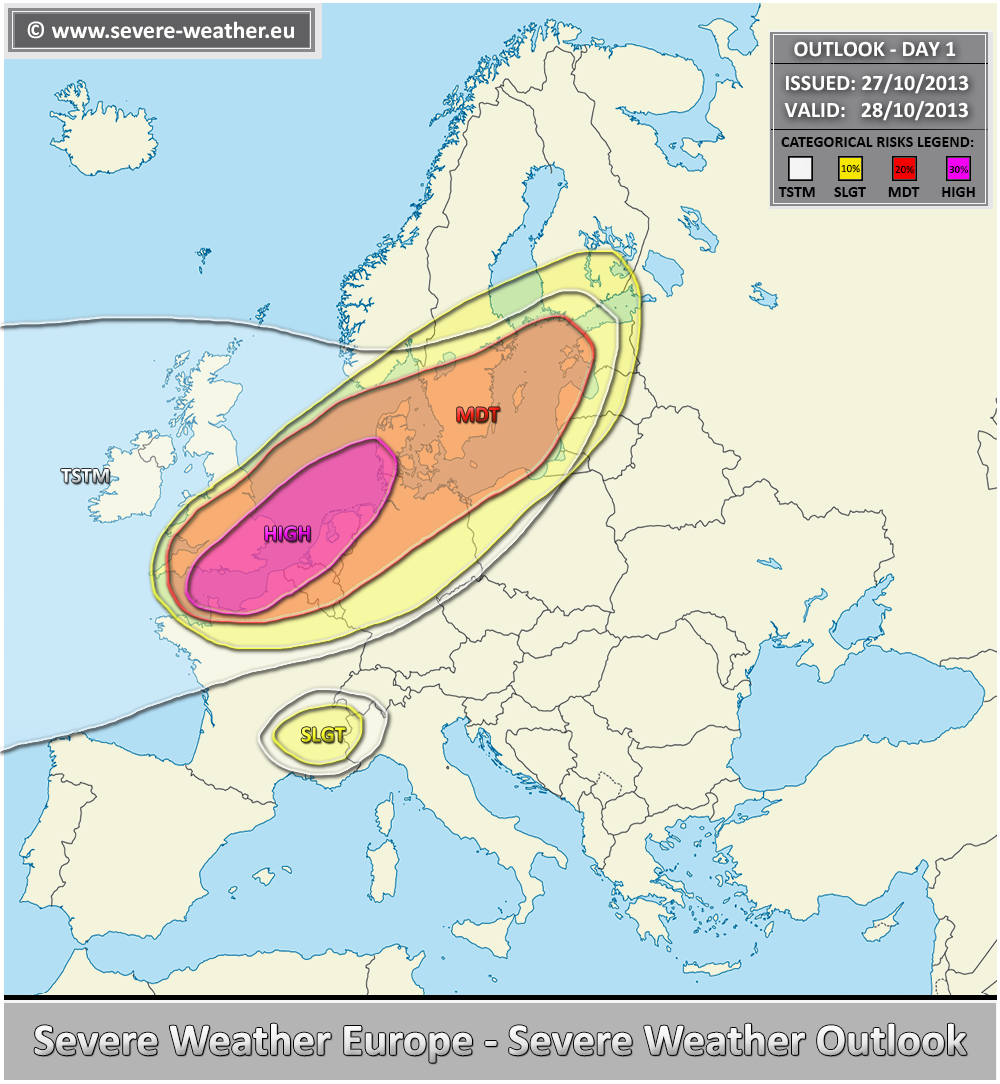 A large trough centered over NW Europe with an intense surface cyclone moving from central UK across the North Sea into southern Scandinavia. A strong cold front progressing rapidly across the north-central Europe and towards the Baltic sea.
A HIGH risk has been issued for parts of extreme N France, English Channel, SE United Kingdom, coastal Belgium, the Netherlands and extreme NW Germany into SW Denmark with threat for severe damaging winds, tornadoes and heavy rain. A large area within the HIGH risk area is exposed to potentially dangerous weather situation given the expectation of an intense wind storm crossing the region during the 00 – 12 UTC timeframe on Monday. Very impressive shear and helicity conditions, despite only marginal instability, are conductive for a few tornadoes as well along the leading convective line on the rapidly moving front. Though the main threat should be severe damaging winds, both convective and non-convective in nature.
A MDT and SLGT risks have been issued for surrounding areas of HIGH risk and towards the Baltic sea with threat for severe winds, heavy rain and some threat for tornadoes.
A marginal SLGT risk has been issued for SE France into NW Italy with threat for heavy rain and severe winds.