A large MCS is maintaining along the trailing cold front from southern France towards the northern Mediterranean. Very heavy rain and winds have been reported along its path. It should remain well organized as it moves into Ligurian sea in the next hours.

Source: Blitzortung




Source: Meteo-mc.fr

Locally flash floods are reported from these intense storms with heavy rain, this is photo report from Sete in southern France: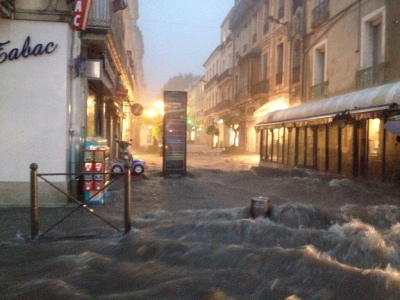 Source: Meteo Live France

Follow this system on Italy and France radar sites or on satellite page.