A frontal band of heavy rainfall is slowly travelling across the SLGT risk area for Day 1 Outlook for 13/10/2013, as the surface low is still centered over southern UK. An excessive rainfall threat should exist for a few more hours before diminishing.
Source: WeatherOnline UK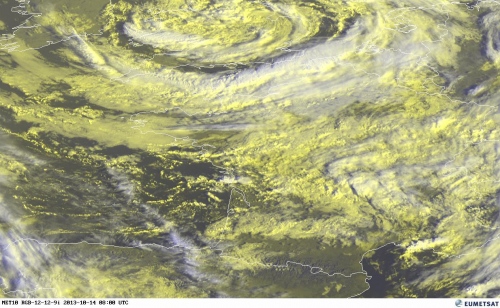 Source: EUMETSAT
Follow the ongoing situation on France radar, Belgium radar, UK radar and satellite pages.