UPDATE on the *monster* extra-tropical cyclone moving towards the Aleutian Islands, Alaska – spectacular satellite imagery today
Here is the mid-afternoon (local time) update of the intense extra-tropical cyclone ongoing in the Northwest Pacific, slowly moving towards the Aleutian Islands, Alaska. Daylight brought some pretty spectacular satellite presentation. The system went through a rapid intensification process earlier today and is now having central pressure below 960 mbar.
Attached are the wide and zoom-up views of the system in the visible channel this afternoon local time:
The cyclone will remain a very intense system while gradually moving north-northeast within the next 36 hours, its center will come very close to the Aleutian Islands in Alaska before the system starts turning towards northwest over the weekend. A broad intense windfield will soon start affecting the Aleutian Islands as its northern part will spread directly across the westernmost islands.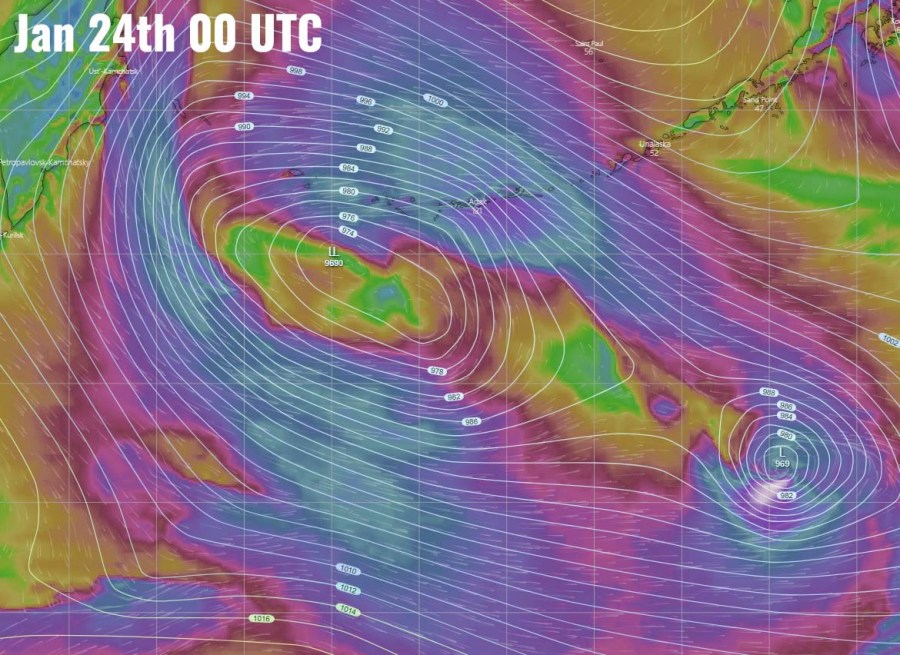 Please refer to the primary forecast discussion for more details:
Another spectacular explosive cyclogenesis over the North Pacific, heading towards the Aleutian Islands, Alaska