Severe floods aftermath in Olbia, Sardinia (pictures) – November 18, 2013
Severe flash floods hit Sardinia yesterday, producing widespread damage and so far 18 confirmed fatalities. Sardinia was part of
the SLGT risk area of DAY 1 Outlook for 18/11/2013. MeteoWeb has posted numerous images of severe damage, the most stunning of which we reproduce here.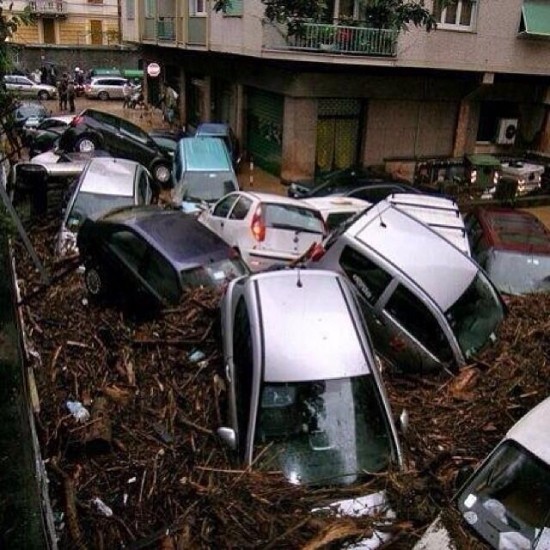 Floods in Olbia. Source: MeteoWeb